How We're Different Than Other PBN Hosting Providers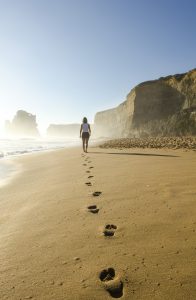 Bulk Buy Hosting was built from the ground up with the most paranoid PBN owners (like myself) in mind.
In 2015, I was tired of managing a huge spreadsheet of all of the small hosting accounts from cheap hosts from Web Hosting Talk, having them disappear after 3 months and taking my sites offline and the poor quality servers that they were running.
I'd also looked at the other sites on those servers and very quickly realised that the only people buying cheap hosting accounts on that forum were other PBN owners. Much later, in 2018, when I started buying up some small hosting companies, I even found out that some of these owners knew that their main customers were PBN owners and they were create multiple brands to take advantage of that.
Some of these cheap hosts ended up with all of the sites on their IPs being deindexed as a result of having too many low quality sites on the IP. This was based on multiple different networks that I had on some of those IPs as well as networks owned by my friends on those same providers that were deindexed at the same time.
I looked at the other PBN Hosting providers, and realised that there was an even bigger problem. The PBN hosting provider that everyone was talking about uses VPS providers like DigitalOcean, Vultr and Linode – which means they have dedicated IPs, and the only other sites on their IPs are other PBNs – thereby creating a bad neighborhood and likely to end up with the same deindexation result as the cheap hosts.
I knew that I wanted my PBN to be hosted on IPs with other genuine sites, which you can only get when you start choosing larger hosting providers, like the ones we use. So, I created Bulk Buy Hosting to solve that problem for myself and other PBN owners.
Name Server Footprints
We use the white label name servers that are provided by each of our hosting partners – so if you're on a HostGator server, you'll have nsXXX.websitewelcome.com name servers for that domain, just like other HostGator customers. This means there will be a lot of other sites using those same name servers, and your site will blend in.
We've seen other providers use a custom nameserver domain which is owned by them and therefore is only used by their customers – a guaranteed footprint that will end up with your PBN sites deindexed.
IP Diversity and IP Ownership
We don't own any of the IP addresses we give you access to in Bulk Buy Hosting. They're shared IPs, owned by our hosting partners and not dedicated IPs from VPS providers that are only used by our customer sites.
Not only will you get unique IPs for each domain that you deploy with us, you'll also get diversity in the ownership of those IPs, as they are owned by the various hosting partners that we use, such as Namecheap and A2 Hosting.
Server Location/Data Center Diversity
As a result of working with over 40 hosting partners, we have the ability to deploy your PBN sites on a large number of data centers across the US and Europe. That randomness happens naturally as we deploy your sites, and we make sure to not deploy more than 20% of your sites with any single provider.
SOA Records
The SOA (Start of Authority) record is a contact email for the domain name that forms part of the basic information about a domain that is returned by a Name Server.
We always ensure that the SOA records for your domain match the same ones that our hosting partner would normally provision for customers on their servers – so if your site is deployed on a server from NameHero, this will be [email protected] rather than your email address.
You can check the SOA record for any domain with our free SOA Checker tool.
Hosted with Genuine Sites
Because we use popular shared providers to host your sites, the sites that share an IP address with you are more likely to be genuine sites. We put a limited number of sites on each server, and always provision to the server with the lowest number of our sites on it to keep each of the servers below that limit.
The rest of the sites on that IP – generally between 250-1500+ other sites – are other customers of the providers that we use. As a result, your sites get hosted alongside real, genuine sites.
You don't get that if your host runs Virtual Private Servers with Amazon, DigitalOcean, Vultr and Linode because they have dedicated IP addresses which are exclusively used by their clients, putting your site in a "bad neighborhood".
Sign Up Today - $

10

First Month