If you need some professional help in building a Private Blog Network (PBN), including all the tips and tricks for 2022, you're at the right place. We have gathered all the info which is essential for a useful guide that every PBN owner needs. This guide will help you better understand whether you will really need a PBN and also help you build a Private Blog Network all by yourself, without any assistance. Isn't that amazing?
We are more than happy to share our advice on building a successful PBN which will be secure and authentic.
So, here's what you're about to read in our guide:
What Is a Private Blog Network (PBN)?
A Private Blog Network (PBN) is a network of all your websites, created with the purpose of adding authority and obtaining high SEO rankings to your main website. This is done by providing backlinks to your site from your PBN websites. A PBN is a common and effective method of getting to the top of Google's results. Unlike investing in an outreach email marketing technique, with a PBN you won't depend on anyone. That makes the results almost instant.
Why Is This an Effective Strategy for Your Business?
Choosing to boost your Google rankings through a PBN is more effective and faster than any other option available out there. PBNs are created with previously owned and expired domains that have strong backlinks. It is very important that they aren't linked to one another which will get your site penalized or de-indexed. Only this way you'll get a shortcut to boosting your search rankings.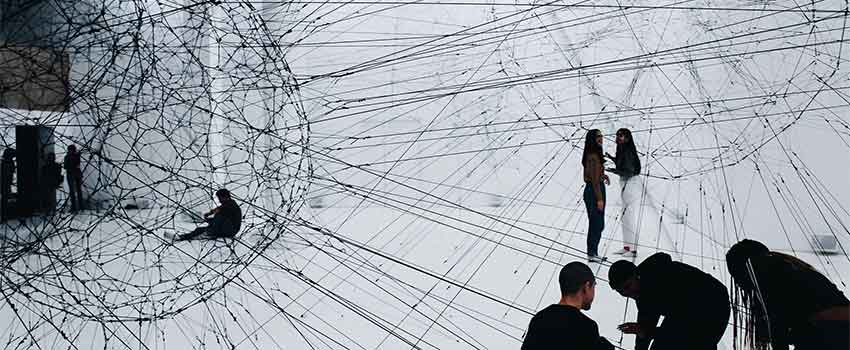 How Does a PBN Work Exactly?
In order to create a PBN, you'll have to first choose the domain names of all the websites in your network. You can either choose new or previously owned domain names, but the good news is that most of the expired domains can be easily found and purchased for a cheap fee of $10 to $15. However, if you want to get more powerful, expired domains, be prepared to spend anywhere between $100 to $400, if not more. These domains are harder to find and they are more expensive.
The main goal of the PBN is to make the websites that are part of its network look completely separated and genuinely linked. This type of network also enables hosting on different website types like Static HTML, Joomla, and WordPress, which makes it easier to manage.
The concept of a PBN is that it works on link equality. This means that different links have different values. So, if you want to enjoy more credibility with Google, there should be as many sites with strong backlinks as possible, all linked to your money site.
In addition, older domains will give you more authority than newer domains. By choosing old domains, you will also inherit the links that the domain has already accumulated in the past. If you want your website to be at the top of the SERPs, make sure you have strong, high-quality backlinks. The PBN enables you to choose the content and the placement of the links which will give you complete control over your main website's backlink profile.
The History of PBNs
The term Private Blog Network first came up in 2005, which is evidence enough that people were using PBNs as early as the mid-2000s.
However, the term really started getting attention in 2014, as that's when the technique first began its rise to popularity. But, of course, it also led to tons of websites being discovered and penalized by Google. This penalization scared many people off, but didn't stop website owners from using PBNs to improve their SEO. If you yourself are leaning towards caution when it comes to PBNs, it's good to remember that it's actually very tough for Google to recognize the sites which are part of a network: there are so many websites that need to be checked and this can only be done through manually reviewing a PBN.
If you're interested in using a PBN but don't want this to happen to you, stick to these three rules:
Make sure you don't use low-quality content
Don't sell links
Always cover your tracks
Private Blog Network SEO – Penalties And Deindexation
The reason why Google de-indexes websites all the time is very simple. It happens mainly if Google "decides" that the website in question is a low-quality domain or contains a lot of spam content. Sometimes the reason for penalization is because the website violates the webmaster guidelines of Google's SEO strategies. So, in order to have a quality and safe website you'll have to stick to Google's rules and regulations.
If you want to have a successful PBN, be aware that building it will take you time, money and effort. So, it's crucial to build your PBN step by step, just so it can last long. If you ever get penalized, your PBN will lose its ranking value. This means you will need to build your way up all over again. This is something you definitely won't want to happen, right? That's the reason why being secure when building a PBN is more important than anything else.
The way you build your network, how you interconnect your websites and whether you are looking at long-term goals will be "the judge" of the "lifespan" of your PBN. Here are some of the top reasons that can get your PBNs penalized or de-indexed:
Selling links or promoting selling links. It doesn't matter if it's public or private, this is a definite way that'll get your PBN discovered. So, it's better not to mix your network with such promotions.
Using the same IP address to manage different websites. Hosting multiple domains on one physical machine is not recommended – what you should do instead is use a different IP address for every one of your websites, just to stay on the safe side.
Identical registration details for multiple sites. Saying that you are the owner of 50 websites will sound "fishy" to Google. So, make sure that your name is not all over your PBN, making it easy to be discovered.
Openly talking about using PBNs. This can put you up for manual review and that's the reason why you should keep your PBN as secretive as possible.
Low-quality content may be an indicator for search engines that your websites are spammy. It can also indicate that you are using the site only for backlinks. In this case, it becomes obvious that you are "using" your PBN for SEO results. Try to make it not so obvious by putting some effort into every site of your PBN.
Using an already penalized domain. It is essential which domain you are going to buy. Going for some expired domain names may bring you some perks, but if the old domain happens to be penalized, then your PBN isn't going to be successful.
Blocking crawlers in robots.txt will get you penalized. PBN owners do this just so their competitors can't find their PBNs and report them.
If you use the same anchor text, you will get penalized.
The same linking patterns will get you into problems. That's the reason why every site, every linking pattern, and every template in your PBN should be different.
These practices can get your PBN penalized, so make sure you avoid them. Instead, follow the rules we'll cover in the section below.
What Rules Should You Follow When Building Your PBN
There are several rules and steps that you need to follow in order to build a PBN that won't get penalized. However, you should remember that SEO rules are constantly changing every year, and sometimes even a few times a year. Therefore, it's important to stay on top of your game and update your site constantly, so you can build a blog network that will be successful.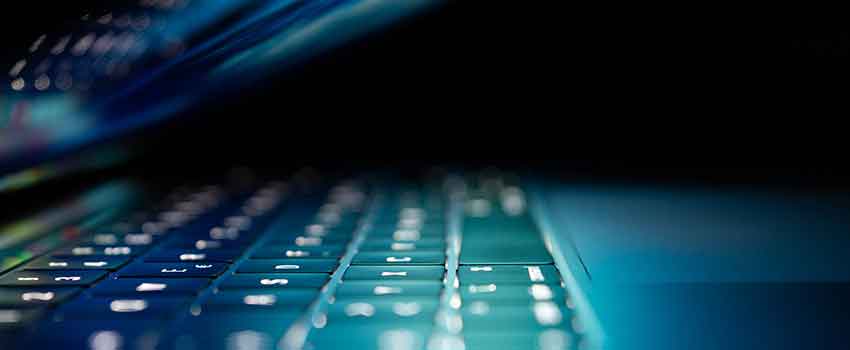 And here are some tips that will help you with that:
Different Hosting – Each one of your websites should be located on a different IP address – only two of your domain names can be hosted with the same host.
Use different domains – You can buy domains from different registers or you can get them from GoDaddy. Make sure WhoIS Guard is enabled on all of your domains and avoid having fake information on those records.
Unique content – The content you put on your website should be original and unique. This is the only way for it to be SEO-valuable. If you can avoid repeating the content and dedicate your time equally on every domain you'll get the best results in return. Make sure you invest in quality rather than quantity.
Linking Out – It's recommended that one PBN site is linked to only one money site, because otherwise, you will be creating a footprint and that might cost you your domains. Don't attempt to link one domain to all of your money sites.
Link Profile – On average, every page can have 2-5 outgoing links and some pages no links at all. If you use this kind of method, the link profile will remain natural and won't raise any red flags. Also, it's extremely important to link to other websites that are within your market or niche. All of the outbound links should go directly to your money-making sites.
Embed Links – Be cautious of site-wide links and try to avoid them and focus on the links that are embedded in the contextual texts.
Build your own site – If you can do it on your own, make sure to link a domain to your money-making site and avoid linking them to websites like Wikipedia, YouTube or your competitors.
Anchor Texts – It's crucial to use different anchor texts when you are linking them to your main money-making site. If you have a new site, then make sure your URL links are branded, generic and going to your domain before you start linking your PBNs.
The Structure of your site – Every website must have certain key pages, so it can pass a manual review, like an About Us page, Contact Us page and Privacy Policy page.
Use A Relevant Niche – If you're using older domains, it's highly advisable that all your PBN websites remain a part of the same niche they were in prior to becoming a part of your PBN. This can be quite difficult, however, if Google analyzes the differences between the new site and the original one, all of the backlinks will lose their value.
Don't advertise your PBN – Don't ever share any information about your domains and never attempt to sell a PBN link. This is very important for your PBN's security.
Once you've done your research and you're sure that you've followed the rules above, check all the backlinks again, manually, and make sure they have the highest quality. Remember that PBNs are a shortcut and you shouldn't use them too much, too soon, and too often.
How to Build a Private Blog Network for SERP Success
Building and setting up a PBN is a tricky thing, so take your time and plan the whole process because doing things quickly won't provide you with the long-term success you're after. When building a Private Blog Network, there are 5 steps that will cover all the necessary things you need to know.
Step 1 – Research and Planning
First things first, you need to decide how many PBN links you need in order to rank higher on a search engine results page (SERP). Second, you should ask yourself whether your On-Page SEO is OK, and how much domain authority does the site have. The number of links you'll need is directly linked to your niche market. So, usually, 10 PBN links are enough to make your site rank in the middle, but you'll have to find a balance with other types of links like guest posts, niche methods, and web 2.0's. So, make sure you include all of these details which will require money and effort when you're doing your research.
Step 2 – Working Out Costs
Keep in mind that building a PBN is not cheap. There are three main costs to consider:
The cost you'll have to pay for the domain names
The cost of building the content
The cost for the hosting
You should spend your time locating domains with true value, good quality content, and backlinks.
Bear in mind that most of the quality domains will cost between $80 to $500 USD. Other more complex domains that have long-standing backlinks will cost you even more.
The cost of the content is also relatively high. The prices range anywhere from $10 to $20 for 500 words if you want your content to be unique. Therefore, you can either get yourself someone who'll offer you this service or use our PBN builder package, which includes content.
You can start your PBN setup with 5 articles on each website, and you can continue to add a new one every month.
The cost of hosting 10 domains is around $29 per month if you choose Bulk Buy Hosting. Now since we're talking actual costs, let's do a bit of math. Our competitors offer the same service Bulk Buy Hosting does, for triple the price. With us, the annual cost for 10 websites will cost you just $330.60. You can start with the decision to make a 10-website PBN and as your PBN grows, you can easily add more domains to make your network stronger.
Step 3 – Planning Structure
Creating a plan for your overall network structure is key and it will depend on three main things:
Are you promoting a single money site?
Are you promoting money making sites in the same niche market?
Or are you promoting money sites in multiple niche markets?
The entrepreneurs who have a single money site and they want to get ranking constitutes the first category. The second category includes website owners with several sites in the same market that need a boost to rank high in the SERP. In this case, the PBN domains are on the same network, but need to appear independent of each other. The third category includes marketing agencies and bigger companies that have many clients with money sites in a variety of markets that need PNBs in order to rank their clients' sites.
You'll have to recognize which category will suit your network the best and what you need from a PBN. Once you pick one of these three categories it'll be easier for you to plan a structure and choose when to link.
Step 4 – Choose When to Link
You should only start linking your PBN sites to your money site when it feels natural to do so. If the money site has little or no links then it's not recommended to send your PBN links there just yet. If your main site has backlinks from some other sources with varied anchor texts, then it is probably a good idea to "connect" your PBN sites with backlinks to your main website.
Be smart when you use your PBN links, and apply them effectively and strategically – you shouldn't rush and do everything all at once. If you choose not to do these steps you are at risk of jeopardizing your money site.
Step 5 – Automate with a Virtual Assistant
At some point, you might need to hire a Virtual Assistant, which can be very useful in assisting you with these steps. You can use the Virtual Assistant after you have already created a few websites and have assessed both the drawbacks and potential success. With this information, the Virtual Assistant will help you increase your output and success rate.
Buying Domains
Domains are the most important part of a PBN network – in many ways, they are its foundation. Remember that the value of your private blog network depends on the quality of its domain names and backlinks. It's highly advisable to buy high-quality and (possibly) non-dropped domains, because they have a much higher pass rate. You shouldn't buy low-quality domains when you have good quality content. And yes, it's worth spending extra money just to make sure that your domain names offer good value metrics.
There are a number of sites that can help you find the right domain, such as:
DomCop (All Domains)
TB Solutions (Domain Broker)
PBN HQ (Expired Domains)
Domain Ronin (Expired Domains)
You should avoid domains with weak backlinks and make sure to always check their history. If you find something suspicious and unreliable – just don't buy it. The last step is to check if the domain is indexed or not. In order to do this, you can write "site:domain.com" on Google and if nothing shows up, then the domain is not indexed. Remember that the domains that are offered at auctions are not indexed and have probably been penalized.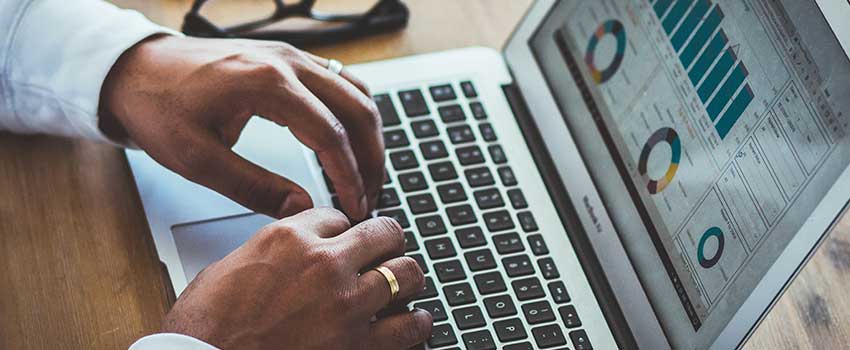 What Metrics Should You Look For?
Metrics are another useful tool that can help you determine the quality of the domains in question and help you cut out any spammy domains. However, bear in mind that they aren't fully reliable and you should always check the domains manually.
The four main metrics that are used to measure the quality of a domain are:
DA/DR – Domain Authority/Domain Rating. This can measure the strength of the domain, and it's done by an analysis of the links that are connected to the domain.
PA – Page Authority. It can measure the strength of the page
TF – Trust Flow. This metric is used for measuring the site's links and authority
CF – Citation Flow. It measures the strength of the links to the site itself.
You can find these metrics on tools such as Ahrefs, Majestic and Moz.
Where to Buy a Domain Name?
Finding a quality domain name takes some time. What you can do though, is make things easier by following some of these steps.
Buy from a domain broker – This is an easy way to get the Private Blog Network started. However, you have to be careful because there are people that might try to scam you.
Buy a domain name from a domain auction – This is a reliable way to purchase a domain, but for a quality domain name, you'll definitely have competition. Also, make sure not to go for some domains which are not worthy.
Use archived lists – If you gain access to an archived list, you can keep track of domains that expire and could potentially find some valuable ones for your Private Blog Network.
Backordering domains that are pending to be deleted – There are ways to order a domain before it expires, but you'll need to put some effort into the process. This means you'll have to keep track of the status of the domain name, so you can purchase it when it becomes available.
Automated services – These are the services that have crawlers that can search the web for expired domains. This can be an efficient way to find good domains without much effort.
Create A Network With No Footprints
Hosting
Creating an effective PBN can be tricky, so keep in mind that, as mentioned previously, you should always cover your tracks. Sometimes, it's easy to find a connection point for a network, for instance, if the registration or hosting details are the same.
That's why you should make your Private Blog Network hosting strategy a priority. In order to avoid leaving footprints, there are certain precautions you need to take concerning your PBN hosting and accounts. A good hosting plan is a must for the success of your PBN. You have to be aware of the most common ways in which the Google algorithm can de-index your PNBs. Also, the way of linking and the source of your site's footprint should be your concern from the very start.
The types of hosting that are available are the following:
LaunchCDN – This PBN hosting provider offers you a hosting solution without leaving any footprints. It's convenient for website owners who are looking for ways to scale their PBNs, and the scalability is actually possible because of the CDN which comes along with the service of this hosting provider. This way the load will be evenly distributed to your global edge servers, providing security, better performance and easily handling traffic spikes.
Bulk Buy Hosting – Bulk Buy Hosting allows you regular use of cPanel hosting, which is a great option. You get to manage everything from one account and get only one bill for your PBN. So, just for $

29

a month you can host 10 websites. The maximum number of websites which can be hosted through our service is 350 in a single account. Users get 1GB disk space and 20GB bandwidth each month. Bulk Buy Hosting offers guaranteed security for your PBN by using: premium hosting providers, popular name servers, a limited number of domain names per server, unique IPs, and hosting, along with genuine sites and different data centers.
Virtual Private Servers are often provided unmanaged, and this means you'll need to configure everything by yourself. Each VPS will have a dedicated IP, so you'll need to order a separate VPS for each site to get unique IPs and avoid detection by Google. There are a number of VPS providers that sell VPSs and their prices start from $5 per month. Make sure to choose a provider that has been in the business for a long time and offers reliability and high-quality service.
Common Web Hosts are the best option if you don't have any technical experience and some of the sites that provide this service are HostGator, Bluehost, HostMonster, and GoDaddy. These services are a good option if you want your PBNs to be set up properly, but bear in mind that they are more expensive than the other options.
Hosts From Cheaper Hosting Forums are available and used quite often. You can find them on webhostingtalk.com. Nevertheless, if you have the option to buy more reputable hosts, buy them because that is a better option which offers you less headaches in the long term solutions.
Other PBN Footprints
Other PBN footprints that can lead to de-indexation are:
Blocking Crawlers – In this section, we have to mention the services offered by Ahrefs, Moz, and Majestic. These amazing tools will keep your PBN sites hidden from your competitors. Make sure you always hide your PBNs from your competitors because they can report your PBNs to Google. This will get Google to manually check your websites which means you can get caught and penalized. Also, if your competitors find out about your PBN, they can create a strategy in order to bring your PBN down. Anyways, blocking crawlers can be quite a tricky thing to do. Some sites will advise you not to block bots because Google will perceive it as a negative sign. Then, some extra crawlers might be sent in order to review your site.
Do not use the same Google Analytics account to manage all your sites – This will leave a major footprint and you should avoid it at all costs. Instead, make a unique Google account for every website. Also, it's just hugely important that all these accounts have different IP addresses.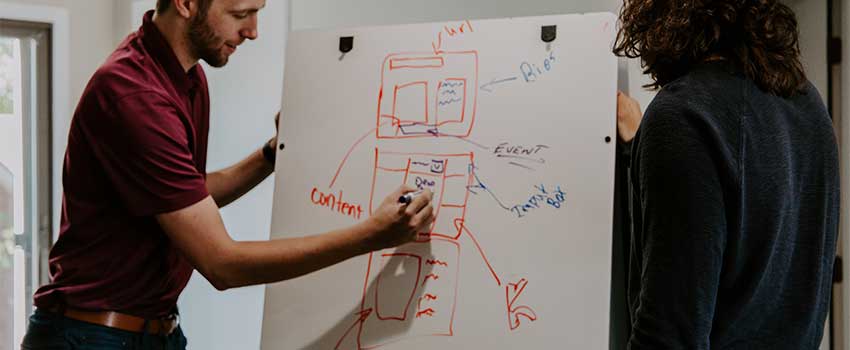 Content Strategy
Do you know that saying: Content is King? Well, it's actually true. Content is not only the most valuable asset for every website, but it's also the priciest. According to Google, your website should always put well-written, popular, and fresh content. This is an asset that will help you beat your competitors and catch the attention of search engines – in a good way.
It's true that your Private Blog Network mostly depends on backlinks, and so does your ranking. However, you will need to incorporate other content elements if you want to succeed in the long run.
Google also gives priority to sites that update their content often. Having at least one new article a month is enough to keep your content updated. The content on your website should have quality and quantity as well.
Linkbuilding Strategy
As mentioned above, nothing concerning SEO or PBNs comes fast and easy – you'll have to wait a bit in order to gain a lot. We recommend waiting around 30-60 days before you link your money site to your PBN site. First, you'll need an indexed domain ranked for its naked domain name with links to an authority site. Only then can you create a page related to your money site and link it back. Make sure to check all the backlinks to the domain name and select the page with the most high-quality backlinks. After that, you can add your link to your money-making site for maximum output.
Now that you have everything covered, it's time to create a PBN which will bring you some amazing SEO results!