Disclosure: As a member of the Namecheap affiliate program, we earn from qualifying purchases. Some links in this guide are affiliate links. We may get paid if you buy something or take an action after clicking one of these links, at no additional cost to you.

Namecheap
is a company that was founded by Richard Kirekndall in 2000. Namecheap is one of the most popular
domain registrar companies
out there, with nearly 2 million customers and subscribers today.
When a company racks up enough money, which Namecheap certainly has, they often decide to invest in additional services – and that's where Namecheap hosting comes in the picture.
For domains, the company offers quite a few popular TLDs, and at competitive prices. But what about hosting? Are they as good a host as they are a domain registrar? In this review, that's what we'll try to find out.
Overall, we can say with certainty that Namecheap offers some of the cheapest hosting plans available. Their shared hosting plan prices start at only $1.44/month (if you pay yearly). Of course they do have upsells and increased prices for renewed plans, but for one, they're still affordable, and for another, Namecheap are quite transparent about it when you make the initial purchase.
Without further ado, let's take an in-depth look of the features, benefits, and drawbacks that Namecheap has to offer to its customers.
Features of Namecheap
We'll first look at the domain registrar services of Namecheap, and then go over their various hosting plans, perks, and prices.
Domains
As we already mentioned, the initial business of Namecheap was selling domains. In fact, their prices for some TLDs, including .com, .net, and .org are cheaper than those of competing companies.
To give you a general idea, their .com domains start at $8.88/year, .net start at $11.98/year, .org at $12.98/year, and .io, the favorite domain extension of startups, start at $28.88/year.
With each domain purchase, Namecheap offers several additional services. You get increased privacy protection thanks to their free-of-charge WhoisGuard Privacy Protection. That means that not everyone will be able to look up your name, address, email, or phone number just by knowing your website's domain and searching for it on the WHOIS database.
Another free perk is an email address, with a 2-month trial. After that, the service is charged.
Lastly, they also give free DNSSEC security for your new website, which will protect your visitors from fraudulent activity.
Namecheap also has a simple and easy set-up process for when you get started with your website.
Namecheap's shared hosting plans are some of the cheapest options you'll find on the market. As we said, there are upsells, but they're reasonable and you'll be in the know as soon as you buy the initial package.
There are three shared hosting plans: Stellar, Stellar Plus, and Stellar Business. If you pay yearly, their monthly prices come out as $1.44, $2,44, and $4.44, respectively. If you pay monthly, their prices double. Even if you opt for a monthly payment plan, they are quite cheap.
Keep in mind that these prices are only valid for the first year, which is sold at a 50% discount. This means that starting with the second year, you'll be paying double. The cheapest, stellar plan, for instance, would cost you $17.28 the first year (if you pay yearly), and $33.88 the second year and the following year – unless their prices change in the meantime.
The Stellar plan comes with 20 GB SSD memory and supports 3 websites. Stellar Plus comes with an unmetered SSD memory, unlimited websites, and AutoBackup. Stellar Business offers 50GB SSD storage, unlimited websites, AutoBackup and cloud storage.
Additionally, each plan comes with the following features with no additional fees:
Domain name
Unmetered bandwidth
Easy-to-use website builder
WHOIS privacy protection
Automatic SSL installation
A 30-day money-back guarantee.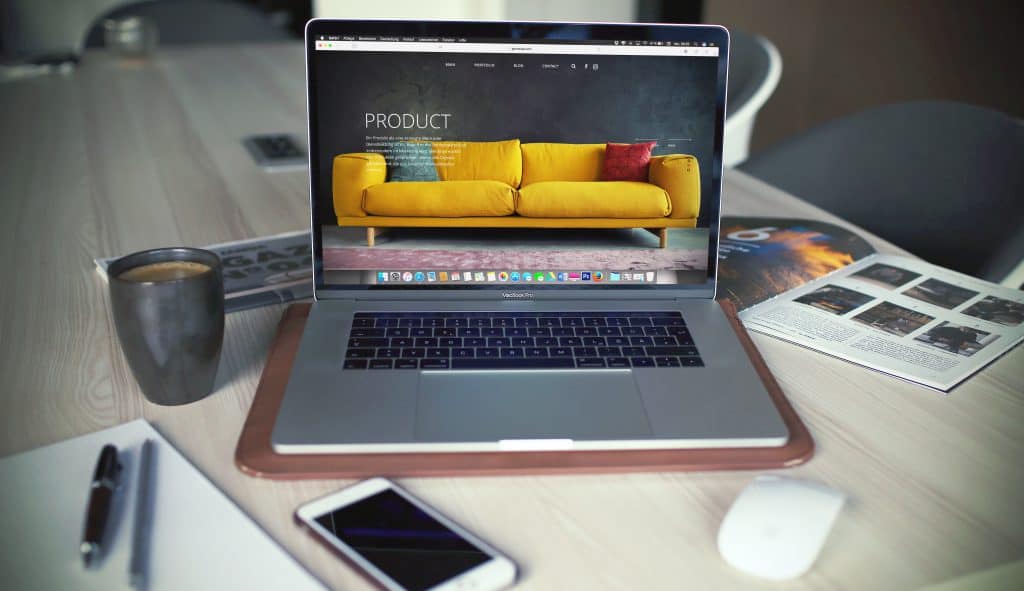 WordPress Hosting
WordPress hosting is hosting which has been optimized for the features and software that WordPress uses. Namecheap offers a managed WordPress hosting plan, which functions through the EasyWP hosting and software. This will help you install WordPress very quickly and manage with even more ease.
The plans start at $3.88 and go up to $11.88 with the monthly payment option. Yearly is cheaper, as usual. As the prices increase, you get more SSD storage, support for multiple website visitors, CPU and RAM. The Turbo and Supersonic plans include free CDN and SSL certificates.
All plans come with quick WP installation, flexible scaling, fast page loading speed, high uptime guarantee, backup and restore tools, and much, much more.
Reseller Hosting
The Namecheap reseller hosting is a good choice for smaller businesses looking to offer hosting as an additional service to their clients. There are three reseller plans offered: Nebula for $18.88/month, Galaxy Expert for $32.88/month, and Universe Pro for $48.88/month. The price depends on the number of cPanel accounts that you get (25, 100, and 200, respectively) and the SSD memory (30GB, 90GB, and 150GB, respectively). These prices are for monthly payments – if you choose a quarterly or yearly payment, the price drops.
Keep in mind that the reseller hosting plans don't start with a discount for the first year like the shared hosting plans. So that's the bad news. The good news is, no upsells! You'll be paying the same amount of money for the second year, the third year, and so on.
All plans come with unmetered bandwidth, a free .website domain name and WHOIS privacy protection, free cPanel/WHM, and the standard 30-day money-back guarantee.
VPS Hosting
Namecheap offers two VPS hosting plans that use virtual servers to provide you with the scalability, flexibility, and control that you need for a growing and changing business.
Both plans are at 20% off currently, and the reduced price is fixed and valid for renewals in the upcoming years. The first VPS plan, Pulsar, costs $11.88/month on the monthly payment option, offers 2 CPU cores, 2GB RAM, 40 GB SSD Raid-10, and 1,000GB bandwidth. The second plan, Quesar, costs $19.88/month if you choose monthly payments, and it comes with 4 CPU cores, 6GB RAM, 120GB SSD Raid-10, and 3,000GB of bandwidth.
Both plans come with a free .website domain name, privacy protection, full root access, an OS and server management of your choice, additional security tools, free transfers for existing websites, and the standard 30-day money-back guarantee.
Dedicated Hosting
Namecheap has three dedicated hosting plans that cost between $52.88 and $199.88 per month. The plans offer a variety of CPU core types, amounts of storage, and bandwidth, depending on the traffic and upload needs of your website.
All plans come with free migration, three server management options to choose from (user-responsible, basic, or complete – the latter two are charged), and excellent security tools, which include regular monitoring and server checks. The dedicated servers run on separate Cisco/Juniper-powered networks that will ensure fast page loading speeds, despite surges in traffic.
Additional Services
Some additional services that Namecheap offers are private email hosting and a website builder. They also have a number of security tools and SEO and design apps that can help you secure your website and grow your business.
Pros and Cons of Namecheap Hosting
Now, let's take a look at the benefits and drawbacks of using Namecheap hosting.
Pros:
1. Namecheap Plans Offer Good Value for the Money
The Namecheap hosting plans have excellent, competitive pricing. But the plans aren't only affordable, they also offer good value for the money.
Even the cheapest, most basic plan is packed with useful tools and features. For only $1.44/month, you get unmetered bandwidth, cPanel access, a free SSL certificate for the first year, regular backups, 50 MySWL databases… Not to mention that you get support for up to three websites! Most hosts support only one website on the cheapest hosting plan. Plus, they give you up to 50 free email addresses right off the bat.
In a word, Namecheap hosting can really help you cut costs with the free-of-charge features offered with each plan.
2. Free Domains with Each Plan and Free Migration
Namecheap offers a free domain with every hosting plan, even the cheapest one. Keep in mind that some plans offer only a free .website domain, which isn't everyone's cup of tea.
Plus, they offer free migration to their hosting services.
3. Good Page Loading Speeds
Fast page loading speeds are very important. They keep your site visitors happy, and help you get a better ranking in SERPs. Google, for instance, uses speed as a factor for site ranking. Plus, studies show that more than 50% of mobile site visitors will leave a site that takes more than 3 seconds to load.
Luckily, websites hosted by Namecheap have a decent loading time. According to tests done by Hosting Facts over a 24-month period, the average page loading time of Namecheap-hosted websites is 687ms, which is quite decent.
4. A 30-Day Money-Back Guarantee
It's always comfortable knowing that you can back out of a bad deal. If you find that you aren't happy with Namecheap's service within the first month, you can get a full refund for the rest of the term, no questions asked.
Cons:
Now, let's look at what we didn't like – and you probably wouldn't like – about the Namecheap hosting services.
1. Flaky Uptime
The Namecheap servers seem to be a bit flaky. Some months they'll have stellar performances and nearly 100% uptime, and other times the value will drop to an unacceptable 99.77%. A consistent and high uptime is as important as page loading speeds.
Your website being down too frequently can cause you to lose customers and visitors, as well as lose your SE ranking. If the Google crawlers detect high downtimes on your website, they will bump it down.
2. Support is Flaky, Too
An unfortunate number of customers has expressed discontent in Namecheap's customer support. To give you an example, there's been several instances of people getting their accounts suspended due to too many database queries. Increased database queries mean that a client's website is growing. In Namecheap's case, rather than emailing the client and suggesting a bigger hosting plan, the support had simply suspended their accounts, and failed to restore them when asked to do so.
But let's say this is a worst case scenario. What about the average customer support experience?
Although the tech support is friendly overall, they don't seem to be very useful. A lot of the time, rather than answering a question they redirect the client through links or copy-paste chunks of "How-to" guides to the clients.
Additionally, Namecheap's live chat support is quite slow and convoluted. You may get redirected several times to several different members of the support team and spend upwards of 10 minutes waiting, just to get a link in the end.
Flaky customer support is never a good thing. When a website owner experiences serious problems on their website, like downtime, traffic surges, or malware, the only comforting thought can be it's fine, my host's customer support will help me through this. With Namecheap, you can never be quite sure.
Conclusion
So, do we recommend Namecheap? It's not a hard yes, but it's not a hard no, either. It sort of depends on what you're looking for. If you're just beginning your journey to the blogosphere and are looking for a cheap and simple solution for web hosting, you could really enjoy some of the benefits and plans that Namecheap offers. You can always migrate your website after the first year, if you're looking for more.
On the other hand, if you have more experience, a business, more websites, and so on, you should probably opt for a more dependable web host with higher uptime and better customer service. You wouldn't want to risk downtime or potentially slow handling of emergencies.
A Few Words Before You Go…
Hopefully, our review of Namecheap's hosting has been useful in your search for the right web host. Although there's a chance that Namecheap wasn't it, you can check out some other popular web hosts that we use to read some well-balanced reviews of what each of them has to offer.
Sign Up for Namecheap