Disclosure: As a member of the NameHero and WHMCS affiliate programs, we earn from qualifying purchases. Some links in this guide are affiliate links. We may get paid if you buy something or take an action after clicking one of these links, at no additional cost to you.

NameHero is a cloud-based web hosting provider. It was founded in 2015, and currently has two offices – one in North Kansas City, Missouri and another in Jackson, Wyoming. They have three data centers – two in the US (Lansing, Michigan and Phoenix, Arizona) and one in the Netherlands (Amsterdam). In addition to hosting, NameHero offers startup coaching, tutorials for website monetization, tips on digital marketing, and lessons on hosting configuration.
Currently, NameHero supports over 200,000 websites. While they aren't a large hosting company, they do have the resources to support multiple websites and provide them with fast loading speeds. Additionally, one of the perks of using a smaller web host is that they would have more time to keep each client happy.
As NameHero uses cloud-based hosting, all their hosting plans are scalable. That means that you can increase or decrease the resources for your website(s) depending on your growing needs and audience. But this is just one of the many neat features that NameHero offers clients, in addition to free SSL certificates and free migrations.
It's not all great news, of course – NameHero has some pretty hefty upsells after the initial term runs out.
But let's not get ahead of ourselves – we're here to present you with a balanced review of NameHero. In this article, we'll go over the features and services offered by NameHero, and then go over the pros and cons of this web hosting provider.
Features Offered by NameHero
In addition to multiple cloud-based hosting plans, NameHero also offers services like domain name registration and a website builder. Let's go over the features one by one.
Although NameHero dubs it web hosting, our first stop of NameHero's services are basically cloud-based shared hosting plans. There are four cloud-based shared hosting plans offered by NameHero with varying features and prices ranging from $4.30 to $14.38 per month, currently. However, these prices are applicable for the first term only. After that's over, the prices double, and that's an upsell if we've ever seen one. At least NameHero is transparent enough about it.
Overall, the hosting plans are resourceful and reasonably priced (at first glance). Each plan comes with one free domain, unlimited SSD storage, and unmetered bandwidth. They also come with free SSL certificates, an easy-to-use website builder, and a security shield. The security shield is a useful tool for websites of any size, as no website – no matter how small – is safe from hacker attacks. The security tools include a firewall, intrusion protection, malware detection, and a number of other proactive defense features.
However, not everything is that rosy. There's a catch to getting a free domain – and it's that you have to prepay for a package for at least 2 years ahead. As domain names aren't that expensive to begin with, it's not a good idea to pay in advance for that long if your only reason is getting a free domain. At the very best, this can simply come as a bonus if you're already planning on getting into a long-term commitment.
The main difference across the four plans is the amount of memory that each plan offers. You can get from 1GB to 4GB RAM, depending on the number of site visits you'd be expecting each month. While 1GB is suitable for about 10,000 monthly visits, you'd need to get one of the plans with more RAM if you expect 25,000, 50,000, or even 100,000 visitors per month. However, as all of NameHero's plans are scalable, it should be no problem getting more resources if your number of visitors grows unexpectedly.
Another difference between the plans is the number of websites they support. You can choose between one, six, and an unlimited number of websites.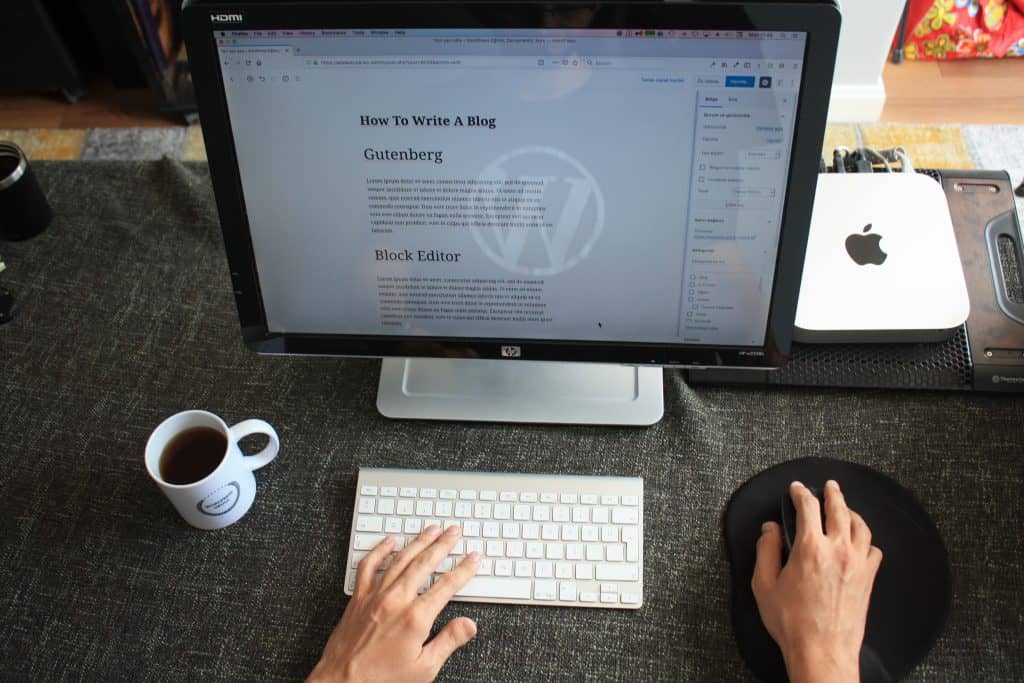 Reseller Hosting
NameHero also offers four different reseller hosting plans. If you're a web developer looking to expand the services you offer your clients, or simply want to start your own hosting company, getting a reseller hosting plan may be a good choice for you, moving forward.
NameHero's reseller hosting plans range from $13.72/month to $36.83/month. Again, these are the prices for the initial invoice only, and will double after that.
All reseller hosting plans come with free and unlimited SSL certificates for all clients, security tools, and a WHM control panel. Except for the cheapest plan, the reseller options also offer free WHMCS, a useful hosting and billing software that'll make managing third-party clients even easier.
Additionally, the reseller plans come with a reseller toolkit. The kit includes one-click WordPress installation, automatic WP updates, a domain reseller account, private name servers, and custom branding. Plus, you'll be able to set the reseller pricing yourself.
Depending on whether you're starting up your first reseller hosting adventure, or already have some experience and clients lined up, you can choose from the plans based on the amount of storage, bandwidth, and client accounts they offer. Storage ranges from 40GB SSD storage to 200GB SSD storage with the largest (Diamond) plan. Bandwidth ranges from 500GB to 2,000GB, and client accounts range from 40 to 100.
VPS Hosting
NameHero's VPS hosting plans are quite versatile. They are all instantly scalable and fully managed. Plus, they all come with one dedicated IP, developer's toolkits for simplified WordPress management, and all the server essentials you'll need – like different types of software and full root access.
The four plans range in cost from $21.97 to $48.37. Again, this price doubles after the initial term. Depending on the needs and size of your website(s), you can choose from plans offering 2, 4, 6, or 8 CPU cores. The RAM ranges from 2GB to 8GB, and the storage from 30 to 120GB SSD. All plans come with 10TB outgoing bandwidth, while incoming bandwidth is free (unmetered).
Dedicated Cloud Servers
If you need a dedicated server all to yourself you could choose from NameHero's four dedicated cloud server plans. The prices range from $153.97 to $368.47 in the initial term, and are double that afterwards (we wanted to make sure to repeat this every time so no one gets excited for no reason). All dedicated plans are fully managed, supported by powerful processors, and offer scalable resources on demand.
You can choose from the four plans based on the kind of processor you need (four different versions of Intel Xeon offered with each plan), the cores / thread values, amount of RAM (8GB – 62GB RAM offered), and storage (210GB SSD to 900GB SSD). All outgoing bandwidth is limited to 5TB, and all incoming bandwidth is unmetered.
Additional Services
NameHero also serves as a domain registrar, so you can purchase a domain name. Domains come with WHOIS privacy protection.
An additional service offered by NameHero is an easy-to-use, drag-and-drop website builder. It doesn't require installing any software, and comes with plenty of templates – making it a great tool for beginners.
Pros and Cons of NameHero Hosting
Now that we've looked at the features that NameHero offers its clients, let's look at the pros and cons of this web host.
Pros:
1. Fast Page Loading Speeds
NameHero ensures fast page loading speeds for the sites that it hosts. They offer multiple speed-enhancing software features, like LiteSpeed web servers and Raid 10-protected storage. LiteSpeed web servers will accelerate your website, and Raid 10 will improve their performance.
Why is this important? Because page loading speed is a ranking factor for both Google search and Google ads. In other words, the faster your website is, the higher up it can go in the SERPs. Plus, having a fast and smooth website will make your visitors happy.
2. Great Uptime
All web hosts promise 99.99% uptime, but they don't all deliver. NameHero stands by its promise. In tests conducted by both NameHero and third parties, websites hosted by NameHero have a 99.99% – 100% uptime, which is very good news.
Downtime is another factor that can lose you points with search engines. If the Google crawlers notice that your site is down for longer than an hour, it's likely to drop lower in the SERP rankings.
3. Excellent Customer Support
NameHero offers customer support 24/7/365. You can get help from the friendly customer support team by submitting a ticket, going on live chat, or through a phone call – which is great, as not everyone offers help via phone.
The NameHero support team seems to be quite friendly and resourceful.
4. Feature-Packed Plans
We already mentioned a number of features that come with the plans – and you can't find as many added tools with any hosting provider. Free SSL certificates, free account migrations, SSD Raid 10 storage are only some of the perks you get with NameHero. They also offer free nightly backups and free Cloudflare, which comes with free DDoS protection. Not to mention that their security tools will help keep your website safe and protected.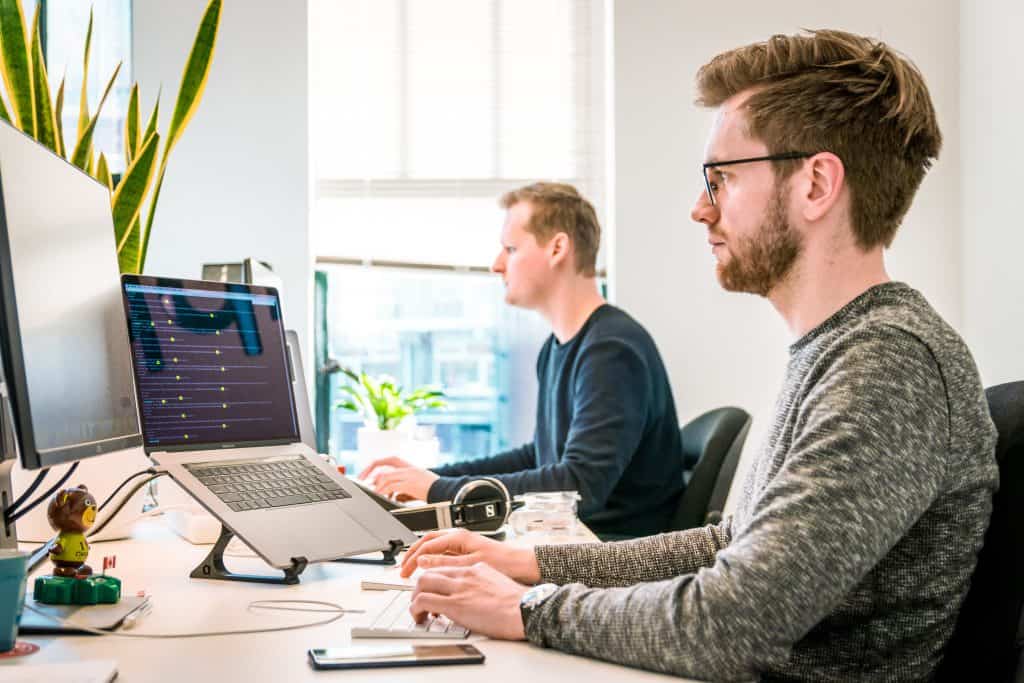 Cons:
1. Upsells and Added Costs
The upsells on NameHero are quite hefty. Once you're through with your initial payment, you start paying double. Once you get to the standard prices, you figure out that NameHero is on the pricey side of web hosting.
Another issue is that there are added costs that you may be unaware of. For instance, there's an $8.95 setup fee, which doesn't get refunded if you decide you want out within your 30-day money-back guarantee. Additionally, while they offer free WHMCS for some plans, you would need to pay for that license if you cancel.
Additionally, as we already mentioned, the "free" domain they offer is only free if you pay 2 years in advance.
At least they're transparent enough about their pricing – you can get the details below each hosting plan.
Conclusion
So, do we recommend NameHero? Overall, yes. They offer fast page loading speeds, good uptime, and useful features. However, we are a bit reserved regarding the additional costs and pricey hosting plans. If you're looking for a more affordable option, you may opt for another web host that offers more value for less money.
Sign up for NameHero