Disclosure: As a member of the WebHostFace affiliate programs, we earn from qualifying purchases. Some links in this guide are affiliate links. We may get paid if you buy something or take an action after clicking one of these links, at no additional cost to you.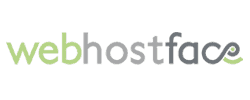 WebHostFace is a hosting company that has been growing strong since 2013. It's a small hosting company, but quite capable – they manage to offer generally reasonably-priced hosting plans that are as feature-packed as some offered by large hosting companies.
WebHostFace has four data centers worldwide – two in North America, one in Europe, and one in Asia-Pacific. This makes them a suitable choice for customers all over. And overall, they offer a good deal of flexibility when it comes to the software you use and the plans that you choose.
Silly name aside (maybe someone lost a bet), WebHostFace has quite a few things to offer – first-term discounts, readily available customer service, and useful video tutorials being a few of them. However, they also come with drawbacks – like upsells, questionable uptime, and limited refund policies.
In any case, we're here to give you a full and unbiased review of WebHostFace. First, we'll go over the features and plans that this web host offers. Then, we'll take a more in-depth look at what's good and what's bad about this hosting company.
Features Offered By WebHostFace
WebHostFace offers a variety of hosting plans, including shared, VPS, reseller, and dedicated hosting. Additionally, they offer managed WordPress hosting and a few more services – let's take a look.
WebHostFace offers three shared hosting plans, that range in price from about $3 to about $12. Keep in mind that these are discount prices (40%) and are applicable only for the initial billing term (one or two years), so after that, the price will jump to nearly twice as much.
You can choose from the Face Standard, Face Extra, and Face Ultima shared hosting plans, depending on your needs and your budget. All plans come with free SSL, free site migration, unlimited emails, and some basic security and performance features. While Standard supports one website, Extra and Ultima support unlimited numbers of sites. Additionally, these two latter plans offer daily backups, SEO boost, and boosted server resources.
The Ultima plan also comes with stronger security features (malware detection and protection) as well as some developer tools, like web staging and support for a number of programming apps.
The allocated "web space" (disk space on their servers) ranges from 15GB to 30GB.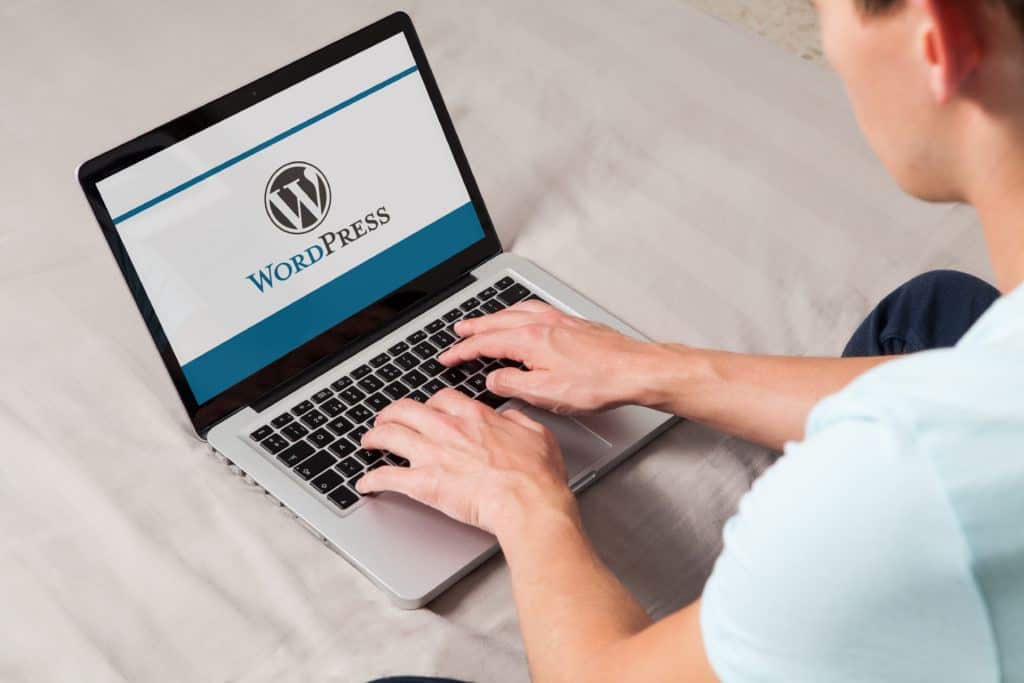 Reseller Hosting
WebHostFace offers three reseller hosting plans, Reseller Standard, Extra, and Ultima. They're priced at roughly $16, $24, and $32, respectively, but again – this is a discount price with 20% off, and only applicable for the first term. So you'll eventually be paying $20, $30, and so on – unless the regular prices change in the meantime.
Reseller hosting is a good idea for web developers looking to expand the type of services they offer their clients. Alternatively, if you're considering starting a hosting company yourself, reseller hosting can be a good idea.
All reseller hosting plans come with free private DNS, WHM and cPanel access, and discounted prices on domain names. Depending on how many reseller hosting clients you have – or plan on having – you can choose from the Standard, Extra, and Ultima plans. The plans are suitable for up to 15, 20, and 25 clients, respectively.
The storage space ranges from 40 to 80GB, and the allocated bandwidth ranges from 400GB to 800GB.
VPS Hosting
VPS hosting is a great way to have access to scalable resources. As your website grows, so will its needs. VPS hosting will allow you to increase resources seamlessly.
You'll get full root access, and the flexibility to add one to three scalable components – RAM, CPU, and storage. You can add them one by one, as the need arises.
WebHostFace (every time I type that it's… ugh, come on, guys) offers four VPS hosting plans. You can move between plans depending on your site's growth! All plans come with 1 dedicated IP, a free domain, and free private SSL. The storage space ranges from 20 to 100GB, and the RAM from approximately 1 to 8GB. Data transfer (bandwidth) limit ranges from 1 to 4TB, and the plans come with one to four CPU cores.
The prices of the VPS hosting plans range from about $10 to about $80. However, they're fixed. So when you get to the renewal period, you won't have to worry about upsells.
Dedicated Servers
WebHostFace offers four dedicated hosting plans. You can choose out of three data centers – one in the US, one in Europe, and one in the Asia-Pacific region. All dedicated server plans will give you full control over a private server, including root and shell access. The choice of software you want to use will be in your hands.
Each dedicated server comes with one free dedicated IP. The processors are different versions on Dual Intel Xeon.
The storage ranges from 2TB or 240GB SSD to 2x240GB SSD. The amount of RAM between plans ranges from 16GB to 64GB. Bandwidth for all plans is 20TB, and the number of cores is between 8 CPU cores and 16 CPU cores.
The dedicated servers are priced from about $116 to approximately $323, per month, with a 10% discount for the first billing period. After that, it'll be between roughly $130 for the cheapest plan and $360 for the priciest plan.
Managed WordPress Hosting
WebHostFace also offers managed WordPress hosting. They have two plans – WP Artist and WP Master that can really help you get your WordPress website up and running. WP Artist costs about $20 and WP Master costs about $37 per month. Both plans support unlimited bandwidth, individual speed, performance and CEO checks and audits, come with free CDN and SSL, and a free domain name.
WP Artists supports up to 3 websites, and is a good choice if you expect up to 150,000 visitors per month. It comes with 20GB SSD storage, and you also get one hour per month of development guidance.
WP Master supports up to 5 websites, and is suitable for up to 300,000 monthly visitors. You get 50 GB SSD storage, and 2.5 hours of monthly development guidance.
Domains
As all other hosting companies, WebHostFace also acts as a domain registrar company and sells domain names. The prices start at about $15/year, which is a bit above the average price we usually see on TLDs.
Pros and Cons of WebHostFace
Now that we've gone over the features, let's look at the pros and cons of WebHostFace hosting.
Pros:
1. Nice First-Term Discounts
While the current discounts for shared hosting are 40%, WebHostFace has been known to offer discounts as high as 90% for the initial term. This is a nice option if you're on a low budget, and will give you enough time to get to know the host before you pay more money. You'll have a sufficient chance to familiarize yourself with their service during the initial – cheaper – period, and see if they're a good fit.
Keep in mind that WebHostFace renews the plan before its expiration date, and how long before varies based on the plan. Oftentimes it's 15 days – so make sure you read the Terms and Conditions carefully when you sign on. You don't want any nasty shocks just as you're about to discontinue your service.
2. Resourceful Website
WebHostFace offers a resourceful knowledge base and useful video tutorials that can help you learn about all kinds of programming and CMS software, website building, ecommerce, and migrations – basically, anything you need for a good head start in the game.
3. 99.9% Uptime Guarantee
The plans come with a 99.9% uptime guarantee. Good uptime is very important because it plays a role in the ranking of your website. If Google crawlers find your site down frequently, it will drop in the SERP rankings. Plus, it can frustrate clients and lose business.
Despite the guarantee, however, it seems like this isn't always the case with WebHostFace – but we'll get to that in the cons section.
4. Decent Customer Service
WebHostFace offers customer service through all the channels you can dream of – toll-free phone calls, ticket submission, emails, and live chat. The support team is friendly and helpful.
If the issue you're experiencing is more complicated and requires more tech-savviness, you'll be forwarded from the first level to the second level of customer service. Although it may take a bit of time, it's usually no longer than an hour.
Cons:
1. Upsells and Additional Charges
First of all, like most other hosting providers, WebHostFace comes with lots of upsells. So when you're considering this host, consider the regular price rather than just the discount price.
Additionally, the 30-day money-back guarantee is applicable only to the shared hosting plans. Other plans don't get refunds. Additionally, setup fees are non-refundable, and in some cases, rather than a refund, you'll get "credits" added to your WebHostFace piggy bank, which isn't exactly useful if you're planning on migrating to another host.
2. Mixed Results on Page Loading Speed
Some tests on WebHostFace's page loading speed have shown mixed results. The speeds have ranged from 220ms (good) to 2,400ms (bad). In any case, it's always a good idea to choose the right data center according to your geographical location and target audience, as this may affect speeds.
3. Questionable Uptime
While WebHostFace promises a 99.9% uptime and some tests have shown generally favorable results, a number of customers have reported frequent downtime issues. The issue seems to be mainly with the weight of websites, but could also be from getting too many visitors for the allocated resources. The good uptime rates resulted in very light dummy (test) pages. It seems that increased traffic and page weight may cause uptime problems.
Conclusion
So, do we recommend WebHostFace? On one hand they have plans that offer some neat features, they have nifty first-term discounts, and come with good customer support. Plus, as it's a relatively young company, they are trying to find ways to improve the service and keep their clients happy.
On the other hand, we're not too happy about the upsells, additional charges, and lack of refunds for some of the plans. Additionally, the page loading speed and uptime are still under evaluation.
So, the best we can say is, you can try WebHostFace and see for yourself. You can take advantage of their discounted price for a year, and if you're not too happy, make sure you cancel the renewal in time!
Sign up for WebHostFace