Disclosure: As a member of the Veerotech affiliate program, we earn from qualifying purchases. Some links in this guide are affiliate links. We may get paid if you buy something or take an action after clicking one of these links, at no additional cost to you.

VeeroTech Systems
, LLC is an independent, privately-owned hosting provider that was set up back in 2010. The company is headquartered in Raleigh, North Carolina, and they have a data center in North Carolina's Research Triangle Park. VeeroTech owns and manages all of their equipment – none of it is leased.
While the company is relatively young, they've quickly risen through the ranks of favorite hosting providers for many webmasters. It's no wonder, too, considering their great uptime, fast page loading speeds, and affordable and transparent pricing. Mind you, transparent pricing is not always easy to find with web hosts – they lure you in with a ridiculous discount that you end up paying full in the long run. In any case, VeeroTech shows you exactly what the costs are from the get-go. But we'll get more into this later in this review.
In fact, we'll get into everything – the features and services of their offerings in our VeeroTech reviews, as well as the pros and cons of choosing this web hosting provider. Read on to our unbiased review to find out if you like what you see as much as we did.
Features and Services Offered by VeeroTech
VeeroTech offers several types of hosting plans: shared, reseller, VPS, semi-dedicated, and managed WordPress hosting. Additionally, they offer a user-friendly drag-and-drop website builder. Let's look at the details and pricing of the plans.
VeeroTech offers four versatile shared hosting plans, so that both beginners and businesses alike can find what they need.
The pricing, overall, is quite affordable. The smallest plan, SSD One costs only $3.95/month – but not only if you pay three years in advance; that's the price for payment on a monthly basis, and it's also the first price you see – no tricks. Of course, if you click on the annual and biannual billing options, you see that there's a discount – 10% for annual and 15% for biannual payments.
The following plans, which include more websites and RAM, cost $5.95/month, $9.95/month, and $15.95. The priciest plan, SSD Business, offers all the resources necessary for an online business or business website.
All plans come with unmetered bandwidth, SpamExperts spam filtering, and LiteSpeed Cache. Overall, the page loading speeds for all plans are quite fast. Additionally, you get free site migration, daily backups, SSL certificates, and an easy-to-use drag-and-drop site builder that's available with all plans.
The most basic plan (SSD One) offers support for only one website, the second plan (SSD Micro) supports up to six websites (or rather, one with five add-ons), while the last two plans, SSD Starter and SSD Business, support an unlimited number of websites.
Storage ranges from 5GB SSD to 50GB SSD, and RAM ranges from 512MB to 4GB RAM + CPU Boost, depending on the plan you choose.
Unfortunately, SSD One comes with only 5 email accounts, but the rest of the plans feature an unlimited number.
Lastly, VeeroTech allows for the seamless scaling of resources. So, as your website and its needs grow, you'll be able to increase your resources without any difficulty, like your website going offline.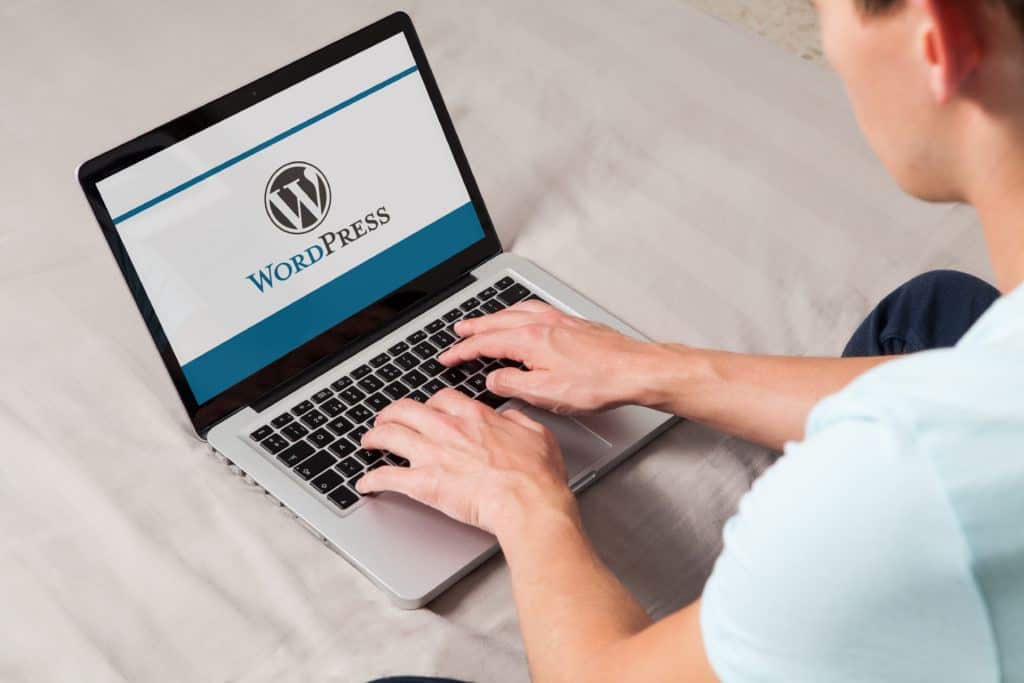 Semi-Dedicated Hosting
VeeroTech offers three semi-dedicated hosting plans, for those who have busier websites that require additional resources. The plans' prices range from $29.95/month to $59.95/month depending on the amount of resources you need. The prices are viable for monthly payments. Once again, there's a 10% discount for annual payment and a 15% discount for biannual billing plans.
Storage space ranges from 50GB pure SSD to 100GB pure SSD. RAM ranges from 4GB to 8GB, each with an added CPU boost.
All plans come with unmetered bandwidth, emails, databases, and support for an unlimited number of websites/domains. Additionally, you get SpamExpers email spam filtering, and 600,000 iNodes with each plan. You also get free SSL certificates and the aforementioned user-friendly site builder at your disposal.
Dedicated IP's cost an additional fee.
Reseller Hosting
VeeroTech has become quite popular for their reseller hosting plans, as they offer great value for your money. In fact, the pricing begins at $7.95/month on a monthly billing option (the same discounts apply here for annual and biannual billing as we discussed for the previous plans). The priciest plan out of the four offered costs $41.95/month, but it also comes with a lot of resources.
Depending on how many clients you have lined up, or how large you intend to make your hosting company, you can choose between the plans based on the number of cPanel accounts they offer. You can go as low as 10 cPanel accounts, and as high as 200!
SSD storage ranges from 20GB to 120GB of disk space. Each account gets 1 GB RAM. Reseller hosting tests have shown that thanks to VeeroTech's good implementation of resource division via CloudLinux, the resources are divided equally and fairly between the cPanel accounts, so that no single account will be able to affect the storage or loading speed of another client's website.
All reseller hosting plans come with overselling enabled, free site migration, private nameservers, daily backups, free SSL certificates, email SPAM protection, and so on. Unfortunately, only the priciest plan (RS 3) comes with a WHMCS license.
VPS Hosting
VeeroTech offers six VPS hosting plans at first glance; however, they also provide users with the opportunity to request a custom server. All VPS plans are quite feature-packed: the virtual private servers are fully managed, and they come with advanced troubleshooting, daily R1Soft backups, proactive security and monitoring tools, and free cPanel & WHM. Additionally, as with all other hosting options, site migration is free.
And… that's not everything. You also get a free WHMCS license – you just need to make sure you request it through their Sales & Billing support desk. Additionally, each VPS account comes with a free Enom domain reseller account. The last thing we'll mention here – although there's lots more to check out on the VeeroTech site – each plan comes with a fully licensed version of Softaculous, which will allow you to install popular CMS's – like WordPress or Joomla – with a single click.
The prices range from about $40 to about $470 per month. RAM ranges from 2 to 12GB, bandwidth from 1 to 4GB, and 1 to 8 vCPUs.
WordPress Hosting
VeeroTech offers three affordable plans which are optimized for WordPress hosting. None of the plans are managed, but they come with neat features that will make your website run on WP quite smoothly – they use LiteSpeed web servers and WordPress optimized servers.
The prices range from $3.95/month to $10.95/month. The basic plan supports only one website with 0 addon domains, WordPress Micro (second plan) offers 5 addon domains, while WordPress Pro features an unlimited number of addon domains (domains you can manage from a single cPanel account). Bandwidth is unmetered for all plans, and daily backups are included.
Storage options range from 5 to 15GB SSD and RAM from 512MB to 4GB RAM + CPU Boost (similar to the shared hosting plans).
Free SSL certificates, free site migration, and SpamExperts are included. Annual and biannual discounts apply.
Pros and Cons of Using VeeroTech Hosting
Let's look at what the benefits and drawbacks of this hosting company are.
Pros:
1. Excellent Uptime
VeeroTech promises a 99.9% uptime – and they actually deliver – which is more than we can say for some other hosts. Tests have shown time and again that their uptime has ranged between 99.95% to 100% over a period of several months. In general, decent uptime is considered to be anything above 99.90%; so in this case, we can comfortably say that the uptime is excellent!
2. Great Customer Support
The VeeroTech customer support is friendly, knowledgeable, and resourceful. Additionally, support ticket response is quite fast. They also offer a knowledge base where you can check the solutions to some simpler problems.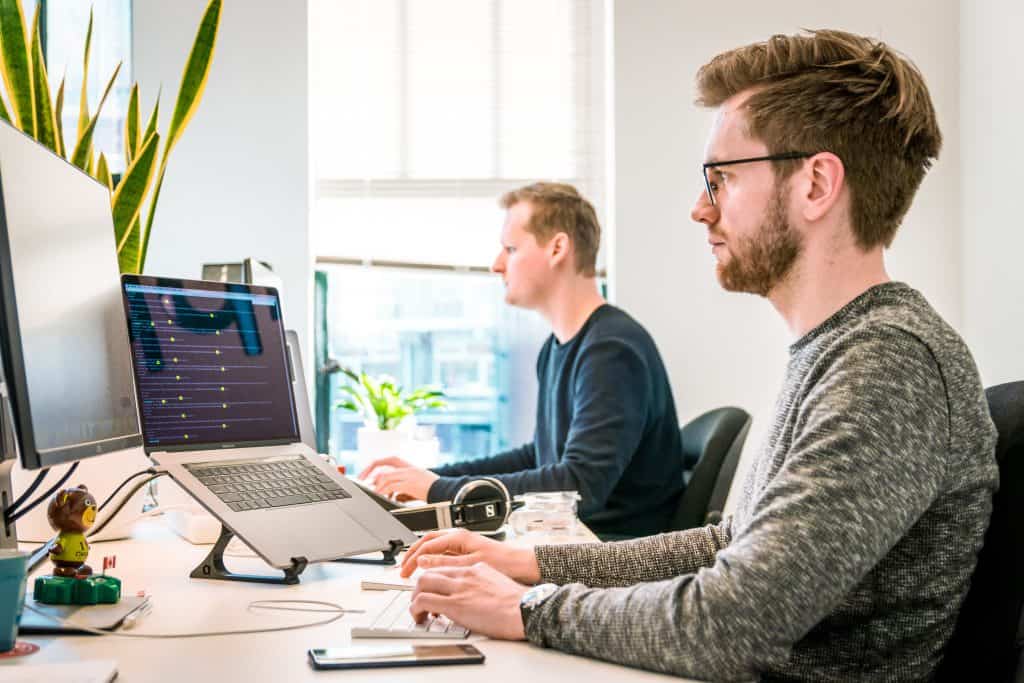 Cons:
1. Average Page Loading Speed
Page loading speed is a ranking factor in Google SERPs – the faster your page loads, the higher up it will go in the results. That's why it's very important to have a page that loads quickly.
Overall, the VeeroTech page loading speeds measured by some users have shown average results. Based on tests on two websites, the average loading speeds in 2019 were 2.85 seconds and 3.85 seconds. While anything under 3 seconds can be regarded as decent loading speed, anything more than that can cost you site visitors and SERP rankings.
On the other hand, other customers have been quite happy with VeeroTech's page loading speeds.
Conclusion
Overall, we kind of recommend VeeroTech. The transparent pricing, excellent uptime, and amazing customer support are all very attractive. The one downside is the average loading speed reports that some customers report. Luckily, VeeroTech offers a 30-day money-back guarantee, so you can comfortably try it out and see if you're happy with their service and the page loading speed.
Sign Up for Veerotech