Disclosure: As a member of the StableHost affiliate program, we earn from qualifying purchases. Some links in this guide are affiliate links. We may get paid if you buy something or take an action after clicking one of these links, at no additional cost to you.

StableHost
is a web hosting provider that was founded in 2009, with an office located in Gilbert, AZ. It's not a big hosting company, as it's comprised of a team of about 15 people currently supporting roughly 32,000 websites. The web host claims that this is their advantage – when you're being taken care of by a smaller company, you matter more than you would to a large company.
The company has three data centers, two of which are located in the US (Phoenix, Arizona and Chicago, Illinois) and one in Europe (Amsterdam, Netherlands).
Overall, StableHost has a decent uptime, sufficient page loading speed, and a number of affordable web hosting deals. But what services do they offer? What features are included in their web hosting plans? And most important of all – is StableHost a good web host and the right choice for you?
Let's get into the details of what StableHost has to offer before looking at their specific pros and cons. We'll give you an unbiased review so you can make up your mind if you're considering them for your website.
Features Offered by StableHost
We'll go over the different web hosting plans offered by StableHost, along with some other services offered by the company.
Web Hosting
StableHost's web hosting plans are basically shared hosting services aimed at all kinds of website owners – beginners, businesses with several websites, and professionals with large, traffic-heavy websites.
They offer three plans – Starter, Pro, and Platinum. The Starter and Pro plans are offered at a 50% discount for the first billing period. However, even after the initial discount, their prices remain quite affordable. Starter costs $1.75 with a discount, and rises to $3.50 in the next billing period. For people who are on a tighter budget or are just beginning to dip their toe in the website-owner waters would find the prices quite appealing. Pro costs $4.25 with the discount (double that afterwards), and Platinum costs nearly $28 – but the price remains the same after the initial term.
These shared hosting plans give you the advantage of knowing just how many other clients are using the same server as you. The Starter and Pro versions will have you on a 500-account server, while on the Platinum plan the total number of accounts is 50 – which accounts for the greater resources that this plan offers.
All shared hosting plans come with unlimited bandwidth, unlimited disk space, an easy-to-use website builder, script troubleshooting tools, and DDoS protection. The Platinum plan also has hacked/compromised repair, and SpamExperts spam filtering. Additionally, the Platinum plan comes with 2 full CPU cores (the other two come with one), double the number of INodes, and double the number of MySQL connections (50) in comparison with the two other plans.
The Starter package supports only one website, while Pro and Platinum support an unlimited number of websites.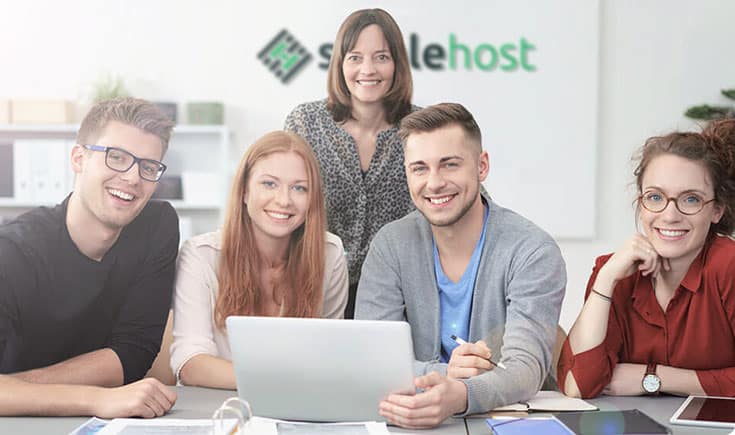 Reseller Hosting
StableHost's reseller hosting plans do offer good value for your money. Reseller hosting is a great way to expand the array of services you offer to your clients if you're a web developer. It's also a good starting point if you have aspirations to launch your own web hosting company.
There are three reseller hosting plans – Basic, Pro, and Plus. Basic costs only $9.12/month, and is a good choice for beginners to reseller hosting. You get 20GB of disk space and the opportunity to host up to 10 clients.
The Pro plan costs $18.29/month and is a good idea for resellers with more clients. You get twice the disk space – 40GB – and the opportunity to host up to 50 hosting clients.
The Plus plan costs $27.45/month. We recommend it to people with lots of clients or big hosting plans. With this plan, you get 60GB of disk space, and are allowed to sign up to 100 clients.
VPS Hosting
Virtual private server hosting is a great idea for quickly growing websites that need scalable resources and more reliability than they'd get with a shared hosting plan. They would provide you with more flexibility and power as you move forward with your web project.
StableHost offers five VPS hosting plans. Their prices range from merely $9.12/month all the way to $109.95/month. The price varies based on the amount of RAM, storage, and bandwidth you need, as well as the number of CPU cores.
The VPS hosting plans offer RAM between 1GB and 16GB, storage between 40GB and 300GB, bandwidth ranging from 2TB to 16TB, and one to eight CPU cores.
Overall, considering these values, the plans are good value.
Dedicated Servers
StableHost offers three dedicated server plans – Professional, Premium, and Ultimate, which cost $145, $165, and $245, respectively. While Professional comes with an Intel Pentium processor, the other two plans come with different versions of Intel Xeon. All plans come with two 300GB hard drives.
The Professional plan features 4GB RAM and 2TB traffic (bandwidth). The Premium plan comes with 8GB RAM and 3TB of bandwidth. The Ultimate plan offers 16GB RAM and 4TB for traffic.
You can choose from Linux, Unix and Windows-based dedicated servers.
Domains
Like almost all other hosting providers, StableHost acts as a domain registrar and sells domains. The price for most gTLDs is pretty standard, about $13. Free WHOIS protection is offered with each purchased domain.
Website Builder
With the shared hosting plans, you also get a free website builder. The website builder will make it even easier for you to create the pages on your website. The site builder offers 3 subpages for the Starter plan, 10 subpages for Pro, and an unlimited number of subpages for Platinum.
The site builder also comes packed with over 100 themes you can choose from, is optimized for mobile performance, and includes a blog page. The Platinum plan will also get you a storefront page!
Pros and Cons of StableHost
Now that we've gone over the services offered by StableHost, let's look at the pros and cons of this hosting provider.
Pros:
1. Decent Uptime
Most web hosts will promise you a 99.9% uptime, but they won't all deliver.
StableHost luckily does!  According to a down.com uptime test, StableHost scored at about 99.93% uptime. In general, you want to look for a host with uptime above 99.90%, and this is where StableHost performs quite well. Uptime is important to keep your site visitors happy and your page well ranked in the SERPs. If Google crawlers find your website down, they'll bump it further down the list.
2. Good Page Loading Speed… Most of the Time
Did you know that page loading speed is a ranking factor for Google? Plus, according to numerous studies, if your page takes longer than 3 seconds to load visitors will simply close it. That's why good page loading speed is important when choosing a web hosting provider.
The average result for StableHost-hosted websites is about 2.53 seconds. As it's under 3 seconds, the speed is quite decent, and is faster than the average loading speeds of some of the bigger, badder web hosting providers out there.
However, there have been some drops in speed in 2020 – and we'll get to this in the cons section.
3. Helpful and Friendly Customer Support
The StableHost customer support team is friendly and resourceful. You can submit a ticket, send an email, or get in touch with them through live chat. In most cases, they'll get back to you within 10 minutes – although there have been cases where it can take up to an hour. However, this can be expected from most web hosting providers, and their average response time is still pretty good – about 30 minutes.
The customer support staff is quite helpful, and will guide you through any troublesome process, even if you're not very tech-savvy.
4. 45-Day Money-Back Guarantee
Some hosts even offer 90-day money-back guarantees, but most offer 30-day grace periods. StableHost falls somewhere in the middle with a 45-day money-back guarantee (not viable for VPS hosting). Still, as it's better than most, we count it as a benefit that should be taken into consideration.
5. Affordable Prices
Overall, the hosting plans offered by StableHost are quite affordable. The upsells aren't a surprise either, as the company is transparent about the fact that the discount is only available for the initial billing period.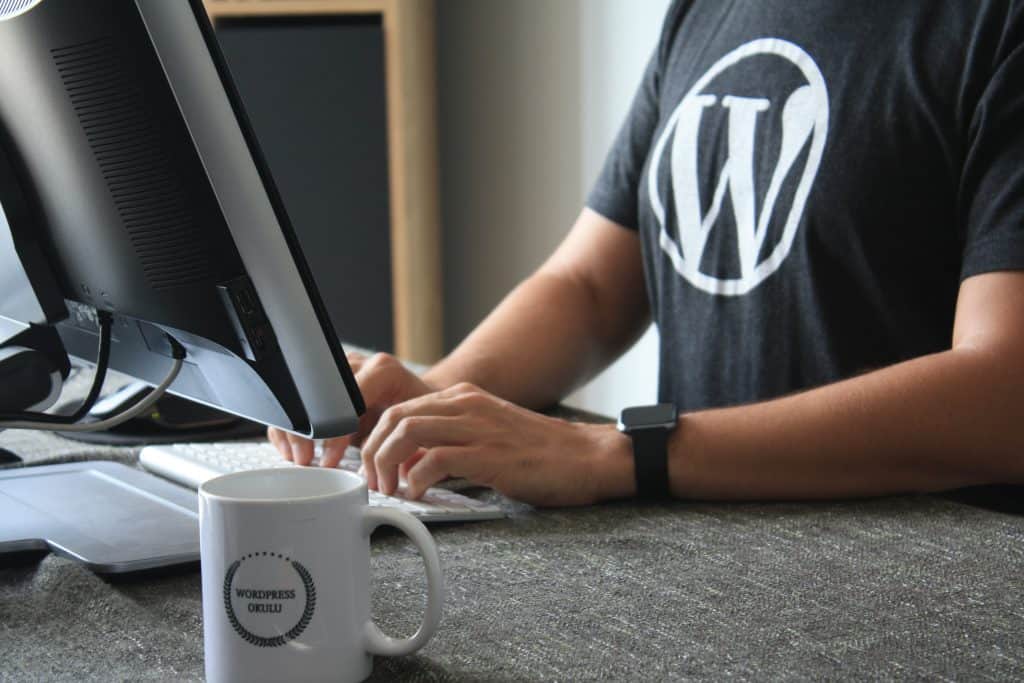 Cons:
1. Plans Aren't As Feature-Packed
A lot of hosts offer a free domain with their shared hosting plans – but not StableHost. StableHost only sells  domains – no giveaways.
2. StableHost Is Not That Stable
The company was bought out in the second half of 2018, and it's been going through some instability in the period following the acquisition. While towards the end of 2018 servers had been quite slow, they seem to have been getting back on their feet, so to speak, more recently.
Additionally, according to the same down.com report we referred to earlier, page loading speed has grown slower, and got to a bit above 3 seconds once 2020 came around (but what didn't go wrong in the first part of 2020, for that matter?)
Conclusion
So, what's our final verdict on StableHost? Do we recommend them? Mmm kind of, yes, but also no. Don't judge – it's complicated, OK?
Without a doubt, StableHost has its merits – decent uptime, decent page loading speed, good customer support, and affordable plans. The unlucky bit is that the two most important things for having a successful website – uptime and page loading speed – are not as dependable as you'd wish they were with this host.
Of course, whenever a company changes hands there's a period of adjustment. Hopefully, StableHost will soon complete, erm, getting adjusted, and start having consistent uptime and page loading speed numbers again. Keep in mind – we're being nitpicky – their rates have already shown improvement in the recent months, despite minor drops.
So, you could try StableHost and see if you like them. After all, you'll have a 45-day period in which you can change your mind.
Sign Up for StableHost