Disclosure: As a member of the InterServer affiliate program, we earn from qualifying purchases. Some links in this guide are affiliate links. We may get paid if you buy something or take an action after clicking one of these links, at no additional cost to you.


InterServer is a veteran among hosting companies, having been set up all the way in 1999 by then-high school students Mike Lavrik and John Quaglieri as a virtual hosting reseller account. Twenty-one years later, they own and operate two datacenters – one in Secaucus, NJ and another one in Los Angeles, CA. Over the years, InterServer has offered consistently up-to-date, high-quality service – from fast page loading speeds and high uptime to excellent customer support.
In fact – and keep in mind that we're being unbiased in our reviews – there's little not to like about InterServer. The company skips the pricing marketing tricks that lots of web hosts use – prices are transparent and there are no upsells. The company's price lock policy ensures that your signup price for shared hosting remains the same for all your years of hosting. As if that weren't enough, they offer free hosting for non-profits and a free first year of hosting for students. Somehow, that shows what this company is all about, their humanity and consideration.
Overall, InterServer offers a great variety of affordable and feature-packed hosting plans. They offer all kinds of shared, VPS, dedicated, and cloud hosting. Let's take an in-depth look at their plans and pricing, and then go over the benefits and possible drawbacks of choosing this host.
Features and Services Offered by InterServer
The various hosting plans that InterServer offers fall into three main categories: shared web hosting, cloud VPS, and dedicated servers. Additionally, they sell domains and have special offers for non-profits and students. Let's look at the details:
InterServer offers Linux-based (Standard Web Hosting) and Windows-based (ASP.NET) shared hosting plans.
The plans are quite affordable, starting at $4/month if you pay for three years in advance. However, the other pricing options – biannually, annually, 6-monthly, or monthly payments only increase in price by 25 cents, so the most you'll be paying is $5/month on a monthly billing plan. This is quite cheap compared to the competition, which charges much more for monthly payments. Plus, the price lock guarantee ensures that your renewal price won't change from the original price you signed up for.
But enough about money – let's talk features. Both plans offer free migration, free SSL certificates, a free site builder, and a discounted domain registration for the first year ($1.99). Additionally, you get unlimited email accounts for both plans that come with guaranteed mail delivery, which scans emails and filters spam.
The Standard web hosting option (Linux-based) offers a lot of bang for the buck. You get unlimited storage space, bandwidth, and FTP accounts. Additionally, InterServer includes weekly backups of your websites and runs them on LiteSpeed web servers. A total of 461 scripts, including the most popular CMSs, are available for simple, one-click installs.
You also get a good deal of useful security features that will keep your website safe and protected. InterShield Security, which you get for free, blocks web attacks, does automatic virus scans, has an in-house malware database, and a machine-learning firewall. They also offer Inter-Insurance for free, and also for new, incoming customers: they clean up and restore compromised, hacked or exploited accounts, protecting future issues at the same time.
The ASP.NET (Windows-based) shared hosting supports up to 25 websites/domains and unlimited subdomains, which you're not likely to find for the same price anywhere. It also includes a one-click WordPress installer, weekly backups, and automatic updates.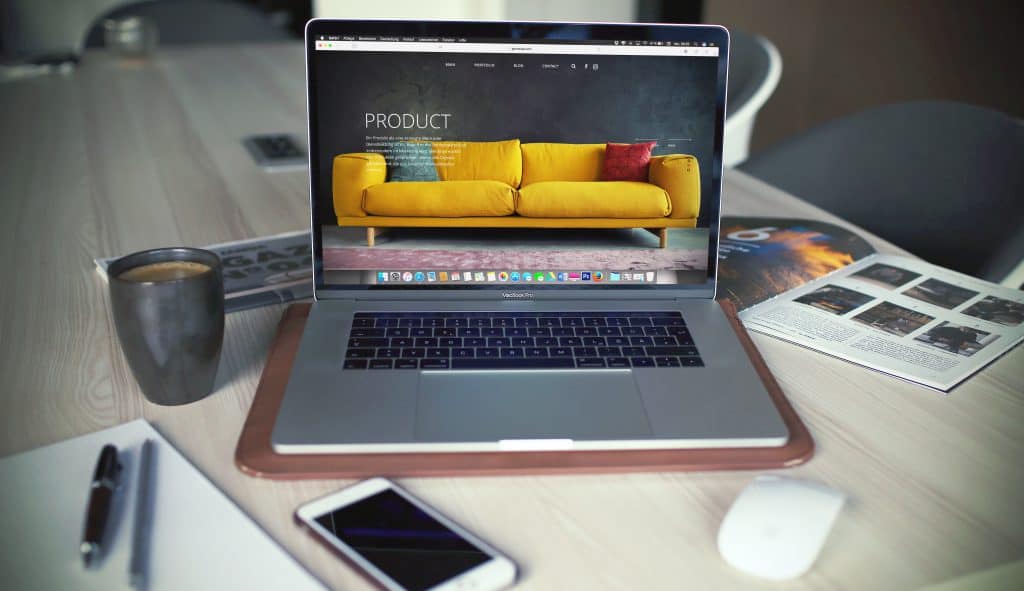 VPS Hosting Plans
Cloud VPS Hosting
InterServer offers sixteen affordable cloud VPS plans. Each successive plan gets an additional CPU core – so while the first option has one CPU core, the last plan has 16 cores total. Depending on which plan you choose, memory ranges from 2048MB to 32768MB, storage from 30GB SSD to 480GB SSD, and bandwidth (data transfer) from 1 to 16TB.
The prices start at an affordable $6 for the basic plan, all the way to $96/month for the largest VPS hosting plan. The billing is monthly.
You can seamlessly scale your resources per your site's needs, while the resources you pay for will be fully dedicated. While you'll have full control of your VPS, InterServer helps with security tools, backups, and self-healing hardware.
Windows VPS Hosting
The Windows VPS hosting plans are quite similar to the cloud VPS hosting plans. The numbers of memory, storage, and CPU are the same as the plans we discussed in the previous section. The difference is that data transfer goes from 2 all the way to 32TB. The prices are also a bit higher, starting at $10/month. The biggest plan costs $160/month. The plans come with flexible scaling, great security, and the Plesk control panel.
WordPress VPS Hosting
One of InterServer's specialties is WordPress, so naturally, they offer WordPress VPS hosting. The plans come with free migration, WordPress-dedicated resources, and features optimized for WordPress. This means that your latest WordPress account will be preconfigured with FastCGI, nginx caching, caching plugins, and Xcache PHP accelerator.
The prices for WordPress VPS are the same as they are for cloud VPS hosting – ranging from $6 – $96.
Webuzo VPS
Everything is the same, but you get to use the Webuzo control panel, which is easy to use and comes preinstalled.
Dedicated Servers
InterServer offers dedicated server hosting with fully customizable hardware and various additional services. The prices start at $50/month and go up to $270/month, depending on the number of CPU cores and memory you need. You can get up to 24 CPU cores, 8 to 32 GB memory. Drive space for all servers is 2000GB.
Additional free features that come with the plans are managed support, DDoS protection, 10TB data transfer, 24/7 uptime monitoring, 4-hour provisioning, and free data migration. There's no additional setup fee, either.
Discount and Free Hosting
As we mentioned, InterServer offers free hosting for non-profits and a free first year of hosting for students, after which monthly payments are about $4. These services are a rare gem in the world of web hosting.
The non-profits hosting comes with a customizable website, as well as unlimited email accounts, drive space, and bandwidth. The student hosting allows support for unlimited websites, storage, transfer, and emails.
Pros and Cons of InterServer Hosting
Let's look at the benefits and potential drawbacks of InterServer hosting
Pros:
1. High, Reliable Uptime
InterServer gives a 99.9% uptime guarantee, and they do deliver. Tests on dummy sites have shown that InterServer delivers a 99.9% uptime at the very least, often going for months with an average uptime of 100%.
2. Fast Page Loading Speeds
Speed is a ranking factor for Google, so normally, you want a site that loads quickly. InterServer is one of the few budget-friendly companies that will deliver top site loading speeds for affordable prices. The average loading speed for InterServer is about 220ms, which is extremely fast!
3. Affordable and Transparent Pricing
We loved the price locking feature of some plans (shared and VPS), wherein the price you sign up with is the price you'll pay for renewals. Most hosting companies increase the price, sometimes dramatically, for the renewal period.
Another cool thing about InterServer is that you get to see the cost variations if you pay monthly, yearly, biannually, and so on, quite plainly on the pages for the various plans. What's more, the price doesn't change that much if you can only afford to pay on a monthly basis.
Lastly, their free hosting for non-profits and discounted hosting (with one year free) for students are also quite neat!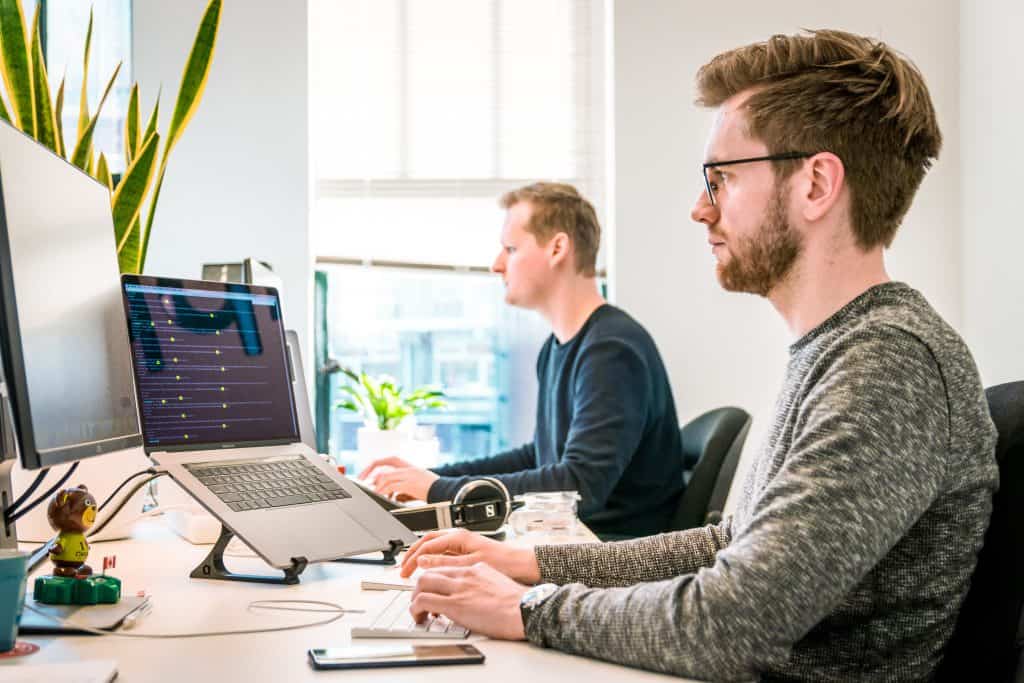 Cons:
1. User Interface Challenging for Some
Some customers have found the user interface to be a bit difficult to maneuver, especially for the VPS plans.
2. The Limits of Unlimited Hosting
This isn't just a con of InterServer – it's true of most hosts that offer unlimited resources to shared hosting clients. Technically, no single account on shared hosting is allowed to use more than 20% of the server's resources or 250,000 inodes (files) at a given time.
Conclusion
So, what's the verdict? Do we recommend InterServer? Overall, yes! They have plans that are sure to give you your money's worth. The price lock, the high uptime, the fast page loading speeds, the guaranteed email delivery feature… there's a lot to like about this hosting company. Plus, doesn't it make you all warm and fuzzy knowing they offer free hosting to non-profits and an entire year free, plus following discount years, to students? Do you remember being a broke student? I do. Every time someone older (and employed) said "my treat," I remember thinking to myself "I'll do that, pass on the tradition: I'll treat students to meals and coffees and drinks as soon as I start earning money."
But of course, that aside, InterServer is an excellent small business that's dedicated to giving their clients fair, feature-packed, and reliable deals for various hosting needs.
Sign up for InterServer