Disclosure: As a member of the InMotion Hosting affiliate program, we earn from qualifying purchases. Some links in this guide are affiliate links. We may get paid if you buy something or take an action after clicking one of these links, at no additional cost to you.

InMotion Hosting
has been growing strong since 2001. Today, the company has two data centers in the US, one in Washington, D.C., and one in Los Angeles, CA. Currently, they support over 300,000 domains.
InMotion is a big name in the hosting game – but do they live up to their fame? They certainly offer what's expected of popular web hosts – good uptime, feature-packed plans, affordable prices, and a number of additional services. However, as many other web hosting providers, InMotion's initial plans are followed by upsells which may surprise you.
But let's not get ahead of ourselves. In this article, we'll try to give you a detailed and unbiased review of the features that InMotion hosting has to offer, as well as the pros and cons of choosing them to host your website.
Without further ado, let's get to it!
Features of InMotion Hosting
As any other web host, InMotion offers a number of different hosting plans to choose from, depending on your needs, preferences, and budget. They also offer some additional services, which we'll cover as well.
InMotion offers three feature-packed shared hosting plans – Launch, Power, and Pro. The plans come at highly affordable prices for the initial signup term. If you pay for two full years in advance, the prices of the plans are $2.95, $4.99, and $13.99, respectively. While these prices will rise after the initial invoice, the upsell isn't as drastic as can be, and depends on the percentage of discount that each plan is given. A bit of a downside is that you'll need to pay a bit more if you want to only pay for one year in advance.
All shared hosting plans come with unlimited disk space, bandwidth, and email – which is a great deal. Most other hosts don't offer as much flexibility to their clients, and hardly anyone offers unlimited email accounts for such affordable prices.
Additionally, each plan comes with free SSL certificates, as well as marketing and security tools. Every plan comes with the necessary security basics – like hack protection, DDoS protection, and auto-backups. However, the free marketing tools slightly vary based on which plan you opt for. While Launch comes with a free website builder, advertising credits, and visitor statistics, the Power and Pro plans additionally come eCommerce ready and include customer management tools.
The Launch plan can support 2 websites, Power supports 6, and Pro supports an unlimited number of websites. With the Power and Pro plans, you also get a free domain and tools for increased performance through greater resources – like RAM and CPU.
WordPress Hosting
InMotion hosting also offers WordPress hosting – hosting which has been optimized to best fit the features and software of WordPress. InMotion offers four WordPress hosting plans, which are priced between $6.99 and $19.99 per month, if you – again – pay for two years in advance.
In addition to one-click WordPress installation and necessary specs to optimize your site for WordPress, these plans also come with a free website builder plugin called BoldGrid. This easy-to-use, drag-and-drop page builder will make creating a website exactly to your liking even easier. It also comes with WP themes and templates, an SEO helper, and an updates and backups manager. It also has a staging function, which can always help you test run a site before publishing it, but it can also help you fix a problem without risking messing up the original website.
Each plan comes with a free domain. Depending on which plan you choose, you can get support for 1 to 6 websites. The four plans also come with storage ranging from 40 to 160GB SSD. You can choose which storage is best for you depending on how much traffic you expect on your website – but scaling on InMotion isn't difficult, so you needn't worry if you suddenly become very popular. All plans come with unlimited email, while the priciest plan also comes with a dedicated IP.
Lastly, these plans come with managed security, backups, and updates.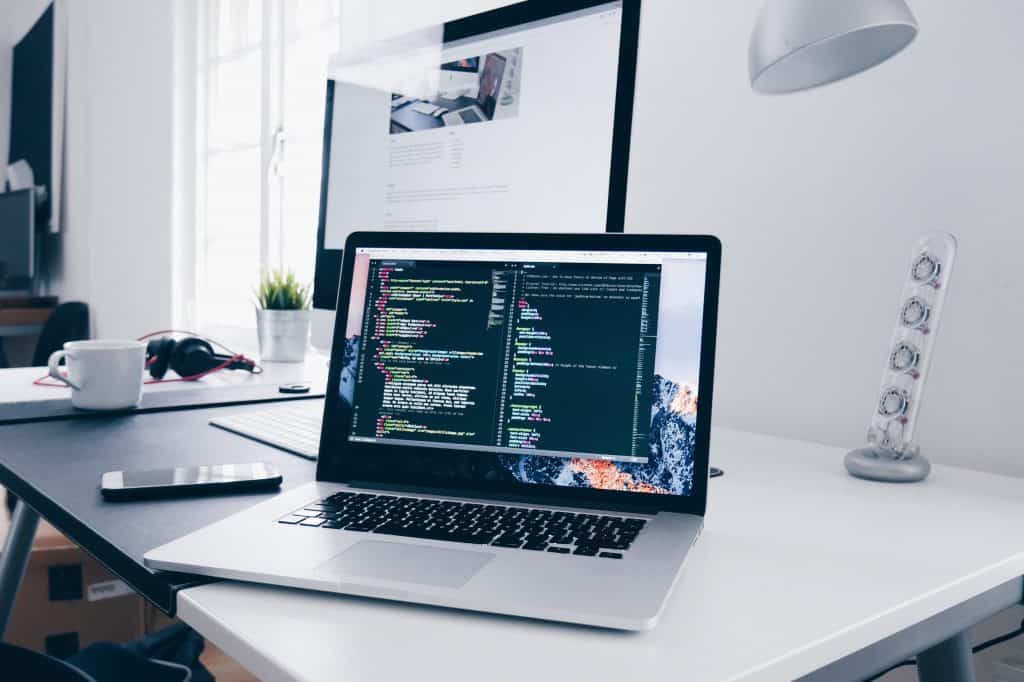 VPS Hosting
InMotion hosting offers VPS and dedicated server hosting. The VPS hosting plans can help you increase site loading speed, utime, and security. Each VPS comes with server management, 5 cPanel accounts, a WHM license and faster CentOS and NGINX software configurations.
For the initial term, the discount prices for the three plans are $22.99, $34.99, and $54.99 per month. However, these prices are only available if you prepay for a three year term. The prices jump drastically if you pay for two, or even worse, one year in advance. If you pay month-by-month, the monthly payment gets multiplied by three. In a nutshell – if you want a good deal on VPS hosting, you'll need to be able to pay for quite a while in advance.
The VPS hosting plans also come with automatic server backups, access to root files, and the opportunity to choose whichever data center you prefer. Additionally, each plan comes with free SSL certificates and of course, free site migration.
The plans offer 4, 6, and 8GB RAM, respectively. You can choose from 4TB, 5TB, or 6TB of bandwidth. The storage ranges from 75GB to 260GB, depending on your needs.
Dedicated Servers
There are an entire six dedicated server plans to choose from. The payment plans are yearly at most and monthly at least. The prices, per month, range from about $100 to a bit over $500. Currently, the dedicated hosting plans are offered with a lifetime discount. This means that whoever purchases the service while the offer is available, will be able to claim a lifetime discount.
The plans offer powerful dedicated server hosting and come with single and dual processors with SSDs, which will allow you to scale as the need arises. The servers are fully managed and quite flexible, as you can make custom configurations as you wish. The amount of managed time hosting you get depends on the plan, and ranges from 2 – 4 hours.
All servers come with great processors, ample RAM and data transfer limits, and offer from 5 – 15 IPs.
Website Builder
We already mentioned the free builder offered with shared hosting plans – BoldGrid. BoldGrid is user-friendly for beginners, and it will also make the job of professionals way faster. It's SEO optimized and mobile friendly. If you're in a hurry, it will give you a head start with a fully designed site.
Custom Website Design
For a one-time $99 payment, the InMotion team can build you your own one-page WordPress website in 2 days.
Domains
Like any other host, InMotion also offers domains. Some hosting plans come with a free domain and free domain transfers.
Pros and Cons of InMotion Hosting
Now that we've looked at what this company has to offer, let's look at its benefits and drawbacks in more detail.
Pros:
1. Great Uptime
Most web hosts will promise a 99.99% uptime – but hardly any will really deliver. However, while actual uptimes of 99.99% are hard to manage, any uptime of above 99.90% is pretty decent. According to a test taken over a 24-month period by HostingFacts, InMotion's average uptime is 99.95% – which is quite satisfactory.
Having good uptime is very important for a website. If the search engine crawlers notice that your site is down too often, it's bound to get bumped down in the SERP rankings.
2. Excellent Customer Support
InMotion covers all the basics when it comes to customer support – you can get help via email, by submitting a ticket, through live chat, or phone – at any time and any day of the year. Not every host has live chat and phone call options – which can be quite useful when you're in a hurry to get something fixed quickly.
InMotion responds very quickly to all their channels of communication. The support team is resourceful, helpful, and quite friendly!
3. 90-Day Money-Back Guarantee
While most web hosts have a 30-day money-back guarantee, InMotion offers a generous 3 month period in which you can decide whether they're the right choice for you.
4. Feature-Packed Plans
The hosting plans offered by InMotion come full of useful security tools, SEO management tools, eCommerce support, and add-ons that can help you create and manage your website.
This is great for beginners and professionals alike, as these services are bound to give your website a head start.
Cons:
1. Upsells
Like most other web hosting providers, InMotion's plans also come with upsells. The cheapest prices are only available if you pay for 2-3 years in advance, and after the initial period the price increases. Make sure you are familiar with the price that will follow the initial invoice.
As we already mentioned, however, the dedicated server hosting plans can be bought with a lifetime discount promise.
2. Average Page Loading Speed
The average page loading speed according to HostingFacts is about 824ms. This is still quite decent, but not as fast as the loading speeds of some other hosts.
Page loading speed is important since it's a ranking factor for Google.
3. Heightened Security Procedures
This can be a good thing or a bad thing – but as it can be a hassle for some customers, we decided to place it in the cons section. All new customer accounts are verified via phone call, and in some cases, photo and ID is required.
Then again, you could just bump this up in the previous category of pros, too – it's good knowing your host is taking security seriously.
Conclusion
So – do we recommend InMotion Hosting? In a word – yes! The discounts for the first couple of years are quite alluring, and the upsells aren't much different than other hosting providers.
The features that come with each plan are quite useful, too. You'll be able to get help with SEO and website building from the very start. Great customer service is always a plus, and decent uptime is a necessity in getting your website higher up in the SERPs.
Sign up for InMotion Hosting