Disclosure: As a member of the HostGator and Bluehost affiliate programs, we earn from qualifying purchases. Some links in this guide are affiliate links. We may get paid if you buy something or take an action after clicking one of these links, at no additional cost to you.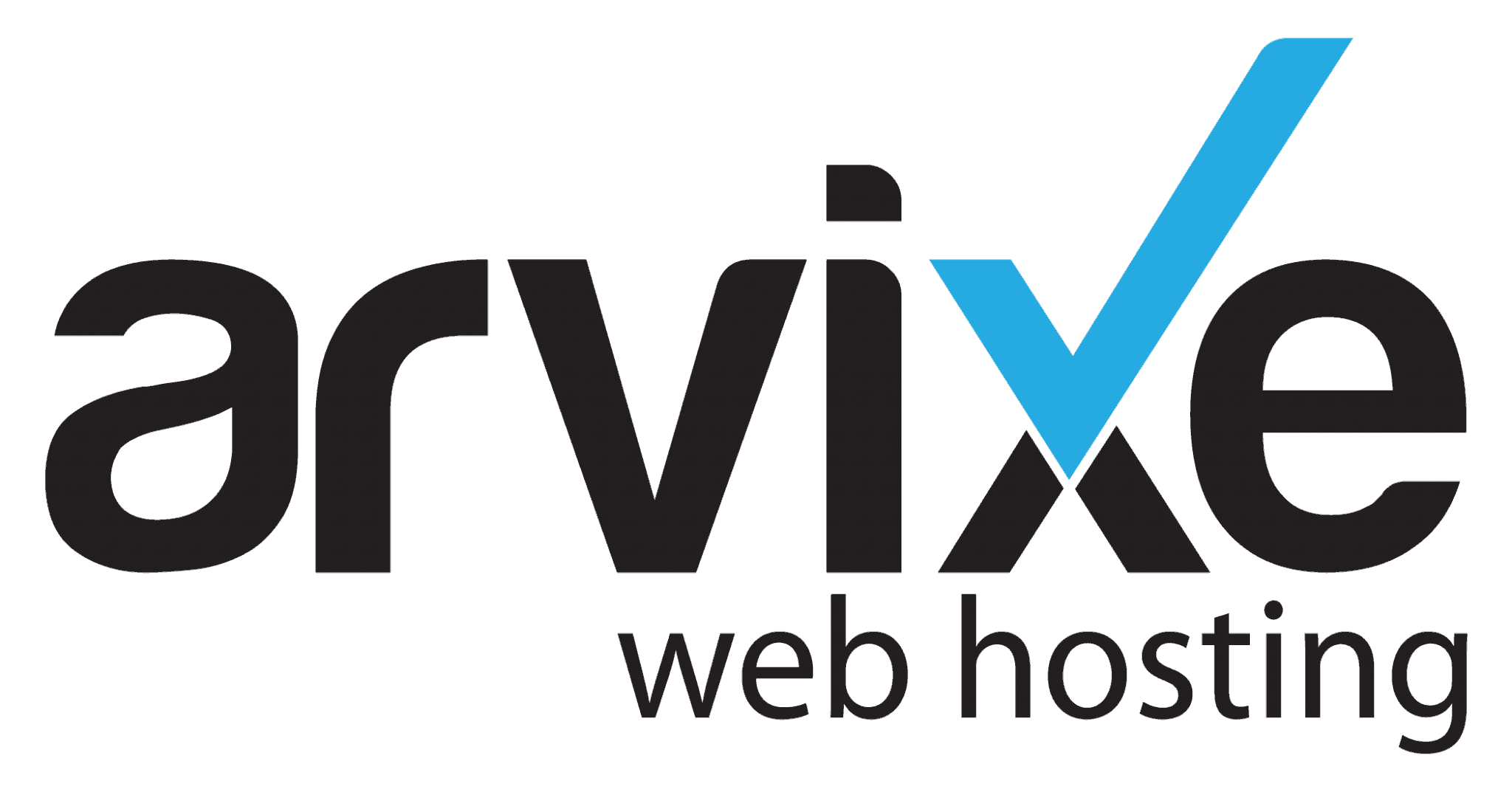 Arvixe is a web host that was founded in 2003 by Arvand Sabetian in San Luis Obispo, CA. It started off small, but had great promise. That is, until it was acquired by Endurance International Group in 2014. EIG is a big web hosting conglomerate that owns a number of popular web hosts, such as HostGator and Bluehost.
While getting bought out by a larger company would imply more resources and better support, the opposite seems to have happened when EIG acquired Arvixe. In fact, Hosting Facts liken Arvixe being bought out by EIG to more of a "hosting graveyard than a rebirth."
When we carefully scrutinized the features, prices, and performance of Arvixe, the analogy, unfortunately, rang true. If that's not enough, most Arvixe customer reviews echo the same sentiment – ever since Arvixe was bought out, things have been going downhill.
Today, Arvixe has several data centers across continents – one in North America (Dallas), one in Europe (Amsterdam) and one in Asia (Hong Kong). Additionally, they have both Linux and Windows servers. But do these resources add to the value of Arvixe web hosting? Are there enough redeeming features to consider choosing them as a web host?
In this article, we'll go over the hosting plans offered by Arvixe, and then look at their benefits and drawbacks in detail. Hopefully, our review will help you make the right choice.
Features Offered By Arvixe Hosting
Let's look at the different hosting plans and additional services that Arvixe hosting has to offer.
Rather than going by the familiar categories of shared hosting, dedicated hosting, VPS hosting, and so on, Arvixe labels its plans according to "class," for some reason. Going over the plans feels like purchasing plane tickets. Anyway –
The PersonalClass plans are basically shared hosting options. They offer Linux hosting and Windows hosting. Linux hosting starts at $7.70/month, and Windows hosting starts at $8.80/month. The prices are a bit higher than what competitors are offering for starter shared hosting plans, but Arvixe does bring a few extra perks to the table.
Each PersonalClass plan comes with unmetered disk space, unmetered bandwidth (monthly data transfer), and 1-6 domains, depending on which plan and server type you choose. Additionally, you get a free domain with each plan.
There's an unmetered domain number for the Pro Linux plan. You can upgrade each plan to the Pro version to also get dedicated application pools for Windows hosting.
Read Other Web Hosting Reviews
The BusinessClass hosting plans also use shared hosting on Linux and Windows-based servers, but they have fewer clients on each server. This will allow clients to have more resources, faster page loading times, and experience less downtime. Another difference from PersonalClass is that the BusinessClass hosting plans come with a dedicated IP address.
In addition to keeping the unmetered bandwidth and disk space offered with PersonalClass plans, there are lots more features that are included with the BusinessClass plans to help you with management, email, and development. They offer multiple email options, security software, and e-commerce support. Plus, they come with an easy-to-use, one-click website builder. The number of domains you can register ranges from 6 to unmetered, based on what plan you choose.
The Linux BusinessClass plan is $27.50/month, and the Pro version is $41.80 / month. The Windows BusinessClass plan costs $33.00/month, while the Pro version is $47.30/month.
ResellerClass
The Arvixe ResellerClass offers reseller hosting. The plans are based on how much disk space and bandwidth you need – they aren't unmetered. All reseller plans offer free SSL certificates for life, free domain name, and unmetered hosting accounts, domain aliases, and subdomains. They also come with management, email, and developing features similar to those offered by the BusinessClass plans.
Additionally, they have a number of strong security features, including DDoS attack response, network monitoring, firewall, brute force detection, and nightly security updates.
The price for a regular ResellerClass Linux plan is $25.30/month, while the Pro version is $58.30/month. The former includes 50 GB of disk space and 500GB of data transfer (bandwidth), while the latter includes 200GB of disk space and 2,000GB bandwidth. The Windows options offer the same specs, although the regular version costs $30.80/month, and the Pro version costs $69.30/month.
If you want to additionally purchase priority support, it costs another $20.
VPSClass: VPS Hosting
VPSClass offers – this time you guessed it – VPS (virtual private server) hosting. All plans are fully managed, and offer multiple development, management, statistics, email, and security features.
The VPSClass Linux hosting plans offer 2 IP addresses and unmetered bandwidth. The regular plan has 50GB disk space, and costs 47.30$/month. The Pro version comes with 100GB of disk space and costs $80.30/month. The regular version comes with 4 CPU cores, while the Pro version offers 8.
These specs are the same for the Windows hosting plans, except that they are pricier. The regular version costs $69.30/month, while the Pro version costs $113.30/month. For additional monthly fees, you can get extra disk space, R1Soft Remote Backup, extra RAM per GB (memory), and priority support.
DedicatedClass: Dedicated Hosting
The dedicated hosting plans include multiple dedicated server options, including single-processors servers and multi-processor servers. Under the same category, Arvixe also offers cloud hosting.
All plans come with server management, nightly security updates, state-of-the-art datacenters with redundant power and tier-1 providers, as well as dedicated, 24/7.365 support. Additionally, you can choose whether you want Linux or Windows software.
The single-processor servers offer memory from 4GB to 16GB, and 256GB – 1TB of disk space, depending on which plan you choose. The prices are between $144.87/month and     $253.55/month.
There are two multi-processor server plans, and they both have the same CPU, offer 32GB of memory, and cost $396.55/month. The only difference is that one offers memory of 512GB SSD in Raid-1, and the other one 1TB in Raid-1.
The Cloud hosting plan is a good idea for anyone looking for flexible and scalable options.
Read Other Web Hosting Reviews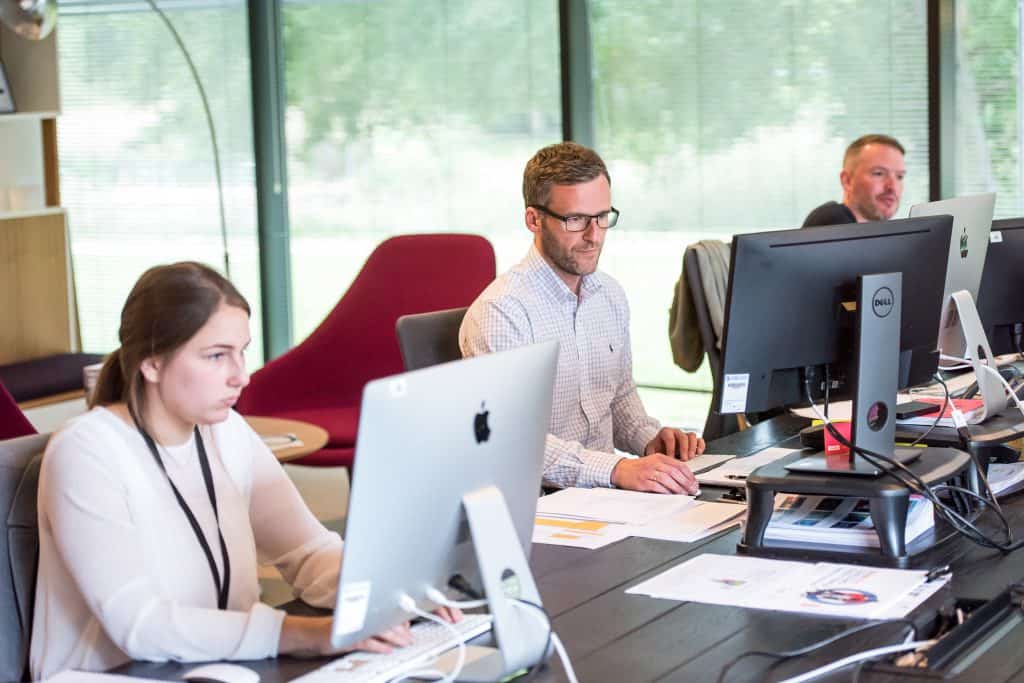 Pros and Cons of Arvixe Hosting
Now, let's look at the good, the bad, and the ugly of Arvixe hosting.
Pros:
1. Great Security Tools
As we went over the plans, the one thing that stood out to us were the plentiful, strong security tools that Arvixe offers. Everyone can be a victim of getting hacked, getting spammed, and so on. And almost every security breach will cost you money, even if it's the cost of losing spammed customers or the cost of rebuilding an infiltrated website.
The security tools that come with Arvixe hosting can certainly give you peace of mind. Depending on which plan you choose, you can get features like:
DDoS attack response
Secured login and logout
Network monitoring
Firewall
Nightly security updates
Brute force detection
SpamAssassin
Domain Keys
SpamCop Checks
SPF for email security
SSL support
2. Feature-Packed Plans
While Arvixe plans aren't exactly cheap, they do come with some great features that are otherwise hard to come by without paying additional fees.
To start with, all the PersonalClass shared hosting plans – even the basic, non-Pro ones – come with unlimited bandwidth and disk space. Plus, you get to use up to 6 domain names with the cheapest shared hosting plan available.
While the pricier plans have even more lucrative add-ons, every plan comes with management, security, email, and developer tools that you'll find quite useful. For instance, the plans come with free Google, Bing and Yahoo credits, which can help you reach a broader audience for your business on search engines.
3. Steady Pricing
Unlike a lot of other web hosts', Arvixe's renewal fees don't increase. This is actually quite a bonus. If you consider the fact that the starting price is the price you'll get throughout, the higher cost of Arvixe in comparison to competitors starts to make sense. Once your initial plan expires, you won't have to deal with nasty, costlier surprises.
4. Free cPanel Site Migrations
You can transfer your site to this web host without extra chargers, which is pretty neat.
Arvixe offers free cPanel migrations for multiple sites. You just need your current cPanel credentials, and you can let the Arvixe team take care of the migration for you.
5. 45-Day Money-Back Guarantee
Arvixe has a 45-day money-back guarantee, no questions asked. If you're unhappy with the services for any reason, you can easily get a refund.
Keep in mind that there are no refunds on dedicated servers, and for shared hosting, the refund only applies for first-time clients. If you were a client before, and are now a client again, you won't get your money back. We're guessing this means you should have learned your lesson the first time around?
Speaking of which…
Cons:
1. Slow Page Loading Times
All the feature-packed plans lose meaning when this is the first con you see about a hosting provider. Sadly, Arvixe-supported websites have a loading time of over 7 seconds according to tests done by HostingFacts. Yikes.
Their average page-loading rate, which was tested over a period of 24 months, was 7280ms. That's an awful, awful loading time. According to a study by Google, over half of mobile site visitors will leave a website if it takes longer than 3 seconds to load. Additionally, Google ranks pages in the SERPs based on their loading time. Faster means better.
This means that, no matter how many great security features your site has, if it loads slowly, neither search engines nor customers will like it. Bad performance by Arvixe.
2. Bad Uptime
Good uptime rates are very, very important. If your site is down for longer than even an hour, Google crawlers will pick up on it and push your site to a lower SERP ranking.
According to more of HostingFacts' tests, Arvixe's average uptime over a 24-month period was recorded to be an embarrassingly low 92.95% on their PersonalClass plans. This is one of the lowest uptime rates we've seen in the world of hosting. We've seen bad reviews of hosts because their uptime is 99.98% rather than 99.99%. Ruthless, but keeps 'em on their toes. And with that in mind, imagine what a 92.95% uptime means. It means lost customers and bumped-down rankings.
3. Unsatisfactory Customer Support
Lots of clients have had poor experiences with Arvixe's customer support. Their live chat support crew seems to be slow, repetitive, and not very helpful.
4. Pricey Hosting Plans
Okay, so we mentioned that one of the pros of Arvixe is that it doesn't have pricier renewal fees. And we also mentioned that the cheapest plan, which costs $7.70, comes with a decent host of features. However, the price of the PersonalClass Linux plan is only $7.70 if you pay for two years upfront. If you want to pay on a monthly basis, the price jumps to about $11/month. Not so reasonable now, is it?
5. Fees for SSL Certificates for the PersonalClass Plans
Some great web hosts will give SSL certificates for free. Arvixe does this for all plans… except for the PersonalClass shared hosting plans. This kind of sucks, as the PersonalClass plans – the cheapest options available – will also be chosen by folks who don't have much money lying around.
Well, Arvixe will charge you an additional $25/year for every single SSL certificate you need.
So, What's the Verdict?
When reaching the final verdict on Arvixe hosting, we ended up with a, well, Smeagol vs Gollum situation on our hands.
S: Arvixe does offer steady pricing and feature-packed hosting plans that make the fees seem reasonable. We wants it, we needs it!
G: No! The best deals require paying a lot of money upfront.
S: Go away! They still offer lots of features – what about the domain-for-life business and all the security tools? Our precious [website] will be safe…
G: Our precious [website] will be safe from visitors, as well. With that high downtime and slow loading speeds, we shall sink to the ends of the SERP rankings…
S: You're right.
G: Where would you be without me?
And so on.
If that was too geeky for you, here's a translation: we don't recommend Arvixe. Despite the steady pricing and feature-packed plans, the unreliable customer support, poor uptime rates, and low page loading speeds have given it a bad name. It doesn't matter how many features a web host offers if it doesn't provide you with good website performance.
That being said, we hope that Arvixe works on these issues to gain back the trust of old clients and earn some new ones – by offering better site performance.
A Few Words Before You Go…
Hopefully, our review on Arvixe was useful. You can check out other web hosting reviews on our web site.
Read Other Web Hosting Reviews