Disclosure: As a member of the HostGator and Bluehost affiliate programs, we earn from qualifying purchases. Some links in this guide are affiliate links. We may get paid if you buy something or take an action after clicking one of these links, at no additional cost to you.

A Small Orange is a hosting company that was founded in 2003 by web designer Tim Dorr, and was originally based in Atlanta, Georgia. In 2010, the company was bought by Douglas Hanna, a customer service strategist for HostGator. In 2012, A Small Orange, along with HostGator, was acquired by Endurance International Group, a large-scale hosting company that also owns popular web hosts such as HostGator and Bluehost.
Today, A Small Orange has two server locations: one in Dallas, Texas, and another in Dearborn, Michigan. These data centers have high-performance, carrier-neutral networks, and together host over 45,000 websites.
Overall, A Small Orange offers good website uptime, fast loading speeds, great customer support, and some useful additional services for growing businesses. On the downside, however, some of their plans are pricier than competing hosts', they have strict limits on data usage, and they don't offer phone support.
In this article, we'll look at all the features that A Small Orange hosting offers to its clients. Then, we'll look at the pros and cons of this web host, to give you a balanced and holistic picture of what you'd be getting if you chose them for your new website.
Features
Let's take a look at the various hosting plans and additional services that A Small Orange offers to its clients.
Shared hosting generally includes the cheapest plan offered by web hosts. When you purchase shared hosting, you'll be sharing your website's resources (such as CPU and RAM – and overall data usage) with other clients' websites. If you're a beginner or don't have much traffic on your website, shared hosting is a good choice.
A Small Orange offers four shared hosting plans – Tiny, Small, Medium, and Large. The price ranges from cheapest to priciest plan from about $6.50 to $27.50. The cool thing about the A Small Orange hosting plans is that they all allow you to register an unlimited number of websites. Additionally, with each plan, you get a free .com domain. The two exceptions to these perks are if you're using the Tiny plan, which only allows for one website, or if you're registered for month-to-month terms.
Read Other Web Hosting Reviews
Reseller Hosting
Reseller hosting allows smaller-scale companies, like hosting providers or web developers looking to expand the services they offer to their clients, to purchase hosting from larger hosting companies and resell it, in order to turn a profit.
A Small Orange offers three reseller hosting plans: Small, Medium, and Large. The pricing ranges from $22 to $44.
The Small plan offers 20 GB of storage, and 30 hosted websites. The Medium plan offers 25GB of storage, and 50 hosted websites. The Large plan offers 50GB of storage and 100 hosted websites.
Considering the allocated amount of storage and limited hosted websites values, A Small Orange is pricier than its competitors, who offer more storage for less money.
Cloud VPS Hosting
Cloud VPS hosting uses a virtual dedicated server for your website. This is a great choice for clients who may need to scale their website as it grows in traffic – and thus in demand – over time. Cloud hosting (or cloud computing) allows you to adjust the amount of storage you need and want to use. Cloud VPS hosting also offers some of the plans with the most storage.
A Small Orange offers eight cloud VPS hosting plans which range from 30GB to 250B in storage, 500GB to 5TB in bandwidth, and approximately $25 to $180 in price.
Dedicated Hosting
Dedicated hosting plans offer the resources of an entire server to the needs of your website. If you have multiple large-scale websites with lots of traffic, a dedicated hosting plan is a good idea, as you won't have to share your resources with any other clients. However, dedicated hosting plans are always the priciest – and A Small Orange is no exception.
A Small Orange offers eight dedicated hosting plans, six of which use single CPU servers and two of which use multi CPU servers. Each plan comes with 5 dedicated IP addresses and management support. Their prices vary from about $120 to $333, depending on the amount of memory and disk type you opt for.
Domains
You can also purchase a domain from A Small Orange. Prices start at $15.
Website Builder
A Small Orange offers a simple to use, drag-and-drop website builder. There are two website builder plans, Professional ($14.30.month) and Business ($35.20/month).
This is a cool additional service that can simplify the process of creating and building your website.
Additional Services
A Small Orange offers several additional services for security and SEO purposes. These include a Sitelock security system, managed pay-per-click, and managed SEO services.
While these additional services are a bit pricey, they will make running your website simple, as you'll be able to get everything you need to grow your website in one place.
Plus, all hosting plans are optimized for WordPress, including single-click installation and everything else you'll need to simplify web building.
Read Other Web Hosting Reviews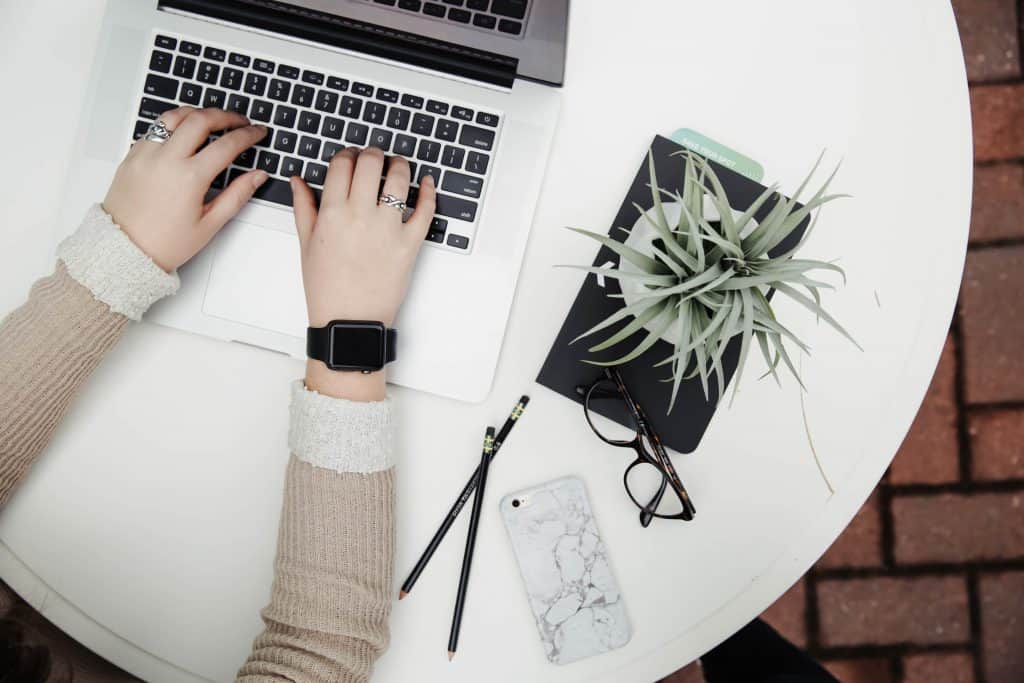 Pros and Cons of A Small Orange Hosting
Now, let's take a closer look at the benefits and drawbacks of choosing A Small Orange as your web hosting provider.
Pros:
1. Great Uptime Rates
A Small Orange offers a 99.9% uptime guarantee. Does it hold up to scrutiny? Yes! According to tests undertaken by Hosting Facts over a 24-month period, the average uptime of A Small Orange is 99.98%.
Good uptime is very important when it comes to the SEPR rankings of your website, as well as customer satisfaction. No matter how well your site performs, if it experiences downtime frequently it will be ranked lower in search engines, as Google crawlers won't be able to reach your website. Plus, your visitors will be frustrated.
2. Excellent Customer Support
The customer support at A Small Orange is friendly and helpful. You can get customer support from A Small Orange 24/7 every day of the year. You can use live chat at any time to ask for help with any technical difficulties you may be experiencing.
A friendly tech support person will guide you through the process without redirecting you to "How To" guides and sending you links to help you instead.
3. Quick Page Loading Speed
Did you know that loading speed is a ranking factor for Google? According to Google's statistics, over 50% of visitors will leave a page if it takes more than 3 seconds to load.
So, you want a server that will provide your website with fast loading times – and A Small Orange satisfies that criteria. The average loading speed for a page that's hosted by ASO is 645ms.
4. 90-Day Money-Back Guarantee
While most hosts, with certain exceptions, offer a 30-day money-back guarantee, ASO has extended their grace period three times this size. You'll have three months to decide whether you're happy with the services, which gives you plenty of time to get a feel of whether they're a good fit for you.
Keep in mind that according to their Terms of Service, the warranty doesn't apply in some cases. You need to use a credit card, debit card, or PayPal to be able to get refunds. You won't be eligible for a refund if you pay using Western Union, checks, money orders, or bank wire transfers.
Cons:
1. Pricier Than Most Competitors
When we compared the prices of the hosting plans offered by A Small Orange to their closest equivalents offered by competitors, we concluded that ASO plans are pricier. Some other web hosts offer the same benefits – like fast loading time, good uptime, and great customer support – for lower prices. Plus, some competitors also offer more storage space and bandwidth for less money.
2. Strict Limit Policies
ASO has very strict rules regarding the limited bandwidth for each plan. The worst of it is, if your website as much as accidentally exceeds the bandwidth allocated by your plan, ASO can suspend your account until further payments, which will also require you to get a bigger hosting plan.
This kind of sucks. You could be sleeping when – on the other side of the world which is awake – a link of your page is posted by someone with lots of followers or on a popular Reddit thread. Then, you wake up to find your account has been suspended. Boo.
Technically, ASO states this in their Terms of Service. Their claim is that when you use a shared server, you should use as little resources as possible, so that other clients on the same server won't experience dips in performance.
3. ASO Doesn't Offer Phone Support
Another drawback of A Small Orange hosting is that they don't offer support over the phone. While most of the time live chat is a preferred method for handling issues, it's always good to have a phone call as an option.
A Few Words Before You Go…
Hopefully, you enjoyed our review of A Small Orange hosting. Overall, it offers great performance, but it does come with a few uncomfortable drawbacks. While you're here, why not check out our other web hosting reviews?
Read Other Web Hosting Reviews