Disclosure: As a member of the HawkHost affiliate programs, we earn from qualifying purchases. Some links in this guide are affiliate links. We may get paid if you buy something or take an action after clicking one of these links, at no additional cost to you.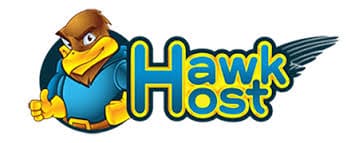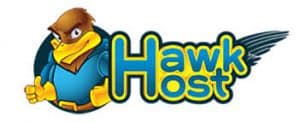 HawkHost is a web hosting company that was founded in 2004. They provide shared hosting, reseller hosting, semi-dedicated, cloud, and virtual hosting. The company has been running strong since 2004, and has seven data centers – four in North America, one in Europe, and one in Asia.
HawkHost is also not a member of the EIG (Endurance International Group), so if you're looking to steer clear of huge, international conglomerates, HawkHost is worth checking out. Currently, they're hosting about 250,000 domains worldwide.
Overall, HawkHost offers good value for your money. Their hosting plans have a good deal of additional free-of-charge features. For instance, they offer free migration and unlimited free SSL certificates – even for the cheapest plan, which is about $3. Additionally, you can pay on a monthly basis without having to prepay for years ahead to get the best deal. So overall, if you're on a tighter budget and feel like trying out something new – you can go for HawkHost.
But of course – nothing is perfect. What are the drawbacks of using HawkHost? And what are more of their benefits? What are the features and services that they offer? This unbiased review will help you decide whether they're the right choice for you. Let's take an in-depth look at HawkHost!
Features Offered by Hawk Host
Let's take a look at the different hosting plans and additional services that HawkHost offers to its clients.
HawkHost's shared web hosting plans are some of the most affordable you'll find on the market. Plus, they come with some neat free-of-charge features which every webmaster will find useful.
There are two shared hosting plans – Primary, which costs $2.99, and Professional, priced at $7.99. Both plans offer very favorable conditions. They both support: unlimited websites, offer unlimited bandwidth, and unlimited databases.
Additionally, migration to HawkHost is offered for free! And just as importantly, you'll get unlimited, free SSL certificates for your websites. SSL certificates are key to running a safe and secure website, so getting them for free is always a desired bonus. You also get unlimited subdomains and email accounts.
The main difference between the two plans is the amount of disk space offered. Primary comes with 10GB of disk space, while professional comes with unlimited SSD disk space.
Additionally, both plans include a one-click application installer which will make it even easier to start building your website on whichever CMS you choose. Well, not whichever – they have the necessary software to support WordPress, Joomla, Drupal, and Magento – but then again, most people use one of these CMS options.
As HawkHost is a Cloudflare partner, their data centers are Cloudflare optimized. This should help improve the performance of your website.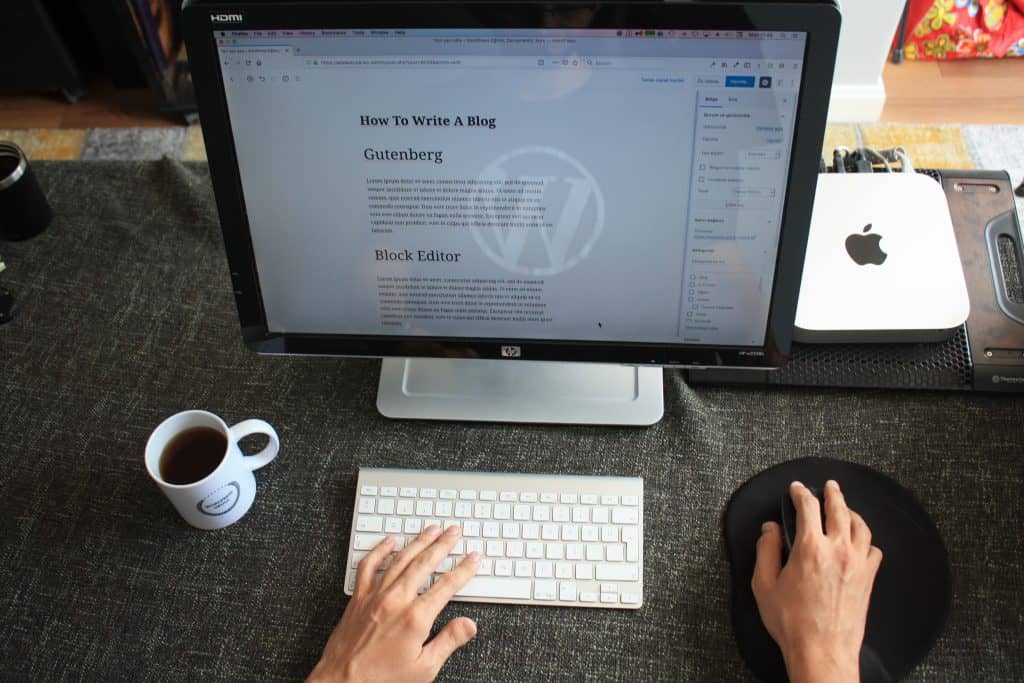 Cloud Web Hosting
The exact same hosting plans with the same features are also offered on cloud hosting. You may prefer that your site is hosted on the cloud rather than a server for several reasons.
First, cloud hosting usually helps websites load faster. Second, as your information is "up there," the risk of a hardware problem causing it all to disappear is minimal. Third – and just as important – using cloud hosting allows for flexible scaling. You'll be able to increase the resources for your website as it grows and increases in traffic.
Using a cloud hosting plan will make switching between plans super easy.
Cloud Computing
Cloud computing is a great way to get on-demand, scalable resources for your needs, and an easy way to get storage and computing power without having to manage additional servers. In fact, you could use a cloud computing plan as an edge server.
HawkHost offers five cloud computing plans. The plans are priced between $5 and $80, depending on the resources you'll require. You'll get full root access with each plan, and can choose between data centers in Dallas, Los Angeles, New York, and Singapore, depending which is nearest to your operation.
The plans offer disk space ranging from 20GB to 200GB, RAM ranging from 1GB to 16GB, bandwidth ranging from 1TB to 5TB, and one to six CPU cores. All plans are easily scalable.
Reseller Hosting
You may be looking for reseller hosting for any number of reasons. Maybe you're a web developer looking to expand the number of services you offer your clients. Maybe you're looking to start your own web hosting company. In any case, HawkHost offers several versatile reseller plans you can choose from – regardless of whether you're just getting started or already have a number of potential clients waiting in line.
HawkHost offers three reseller hosting plans (Bronze, Silver, and Platinum), which range from roughly $13 to roughly $46 per month. You can choose between the plans depending on how many clients you have, or intend to have, as the resources of each plan are prepared for a specific number of accounts.
Bronze is intended for 50 clients, and thus comes with 50 cPanel accounts. You'd get 15GB of SSD disk space, unlimited bandwidth, as well as free SSL certificates.
Silver is designed for 100 clients and thus has 100 cPanel accounts, 30GB disk space, unlimited bandwidth and SSL, and additionally comes with a free WHMCS starter license.
The Platinum reseller plan is a good choice if you're expecting even more clients than that. It can hold up to 200 clients with 200 cPanel accounts, 60GB SSD storage, unlimited bandwidth, free SSL, and a free WHMCS starter license. Additionally, the Platinum plan also comes with a dedicated IP.
Migration and cPanel/WHM accounts for managing clients are also free of charge.
Semi-Dedicated
HawkHost offers two semi-dedicated server plans which also come with free migration and are CloudFlare optimized. Additionally, they both come with one-click installation for the same CMS software options as we went over in the shared hosting plans.
The first plan, Nestling, costs $15.99. It features 20GB SSD disk space, unmetered bandwidth, free and unlimited SSL certificates, and 2GB of memory. It's powered by two full CPU cores.
The second plan, Talon, costs $39.99 per month. It comes with mainly the same features as the Nestling, with one main difference – the SSD disk space is unlimited.
Some additional advantages of using semi-dedicated servers are that for one, there will be fewer users per server, so your websites will run more smoothly and not fall prey to unexpected internet traffic. For another, HawkHost offers free off-site backups of your website which happen twice in a day.
VPS Hosting
HawkHost also offers five Virtual Private Server hosting plans. As is the case with the cloud computing plans, you can choose one from the four offered data center locations (Dallas, LA, NY, and Singapore).
The plans range in price from $5 to $80. Similarly to the cloud computing plans, the different plans offer disk space ranging from 20GB to 200GB, RAM ranging from 1GB to 16GB, bandwidth ranging from 1TB to 5TB, and one to six CPU cores. The processors they use are Enterprise Intel Xeon.
The operating systems supported include some versions of Ubuntu, CentOS, Debian, and Fedora.
Unfortunately, cPanel and DirectAdmin are available for an additional fee.
Domains
Like all other web hosts, HawkHost also deals in the business of selling domains. Their domain prices start at $10.95/year, which is slightly cheaper than average (about $12).
Pros and Cons of HawkHost
Now that we've looked at what HawkHost has to offer to its clients, let's look at their benefits and drawbacks.
Pros:
1. Affordable Plans, No Upsells
HawkHost has plenty of affordable hosting plans which don't come with upsells after the initial billing period. Plus, you can pay monthly and not years in advance to get a good deal.
Additionally, HawkHost accepts bitcoins and bit cash – giving you even more flexibility in payment.
Most hosting plans are backed by a 30-day money-back guarantee.
2. Good Site Loading Speeds
Did we not mention that websites come with Memcached? Well, alright – Memcached is already free and open-source, but the way it deals with cache allows it to optimize your website's loading speed – so it was smart of HawkHost to include it in their plans.
Additionally, the websites that they host are CloudFlare optimized. The pairing of these two programs will allow your page loading speed to be fast and smooth. According to tests done by ReviewHell, the average page loading speed of HawkHost is about 1.08 seconds, which is pretty great!
And speed is very important – did you know it's a ranking factor for Google?
3. Good Uptime
Like every other host, HawkHost promises a 99.9% uptime. And they do deliver – for the most part! While they have occasional dips, their uptime is usually measured to be 99.9% and above – frequently reaching 100%.
4. Feature-Packed Plans
For the money, HawkHost's plans offer a good deal of nice free stuff, including migration, unlimited SSL certificates, and nifty one-click installation for the most popular CMS platforms.
Additionally, the Weebly Site Builder is included with most of HawkHost's hosting plans.
5. Decent Customer Support
You can get help from the team by submitting a ticket or sending an email. Support is available 24/7/365, and quick to respond most of the time. The team is very helpful and resourceful!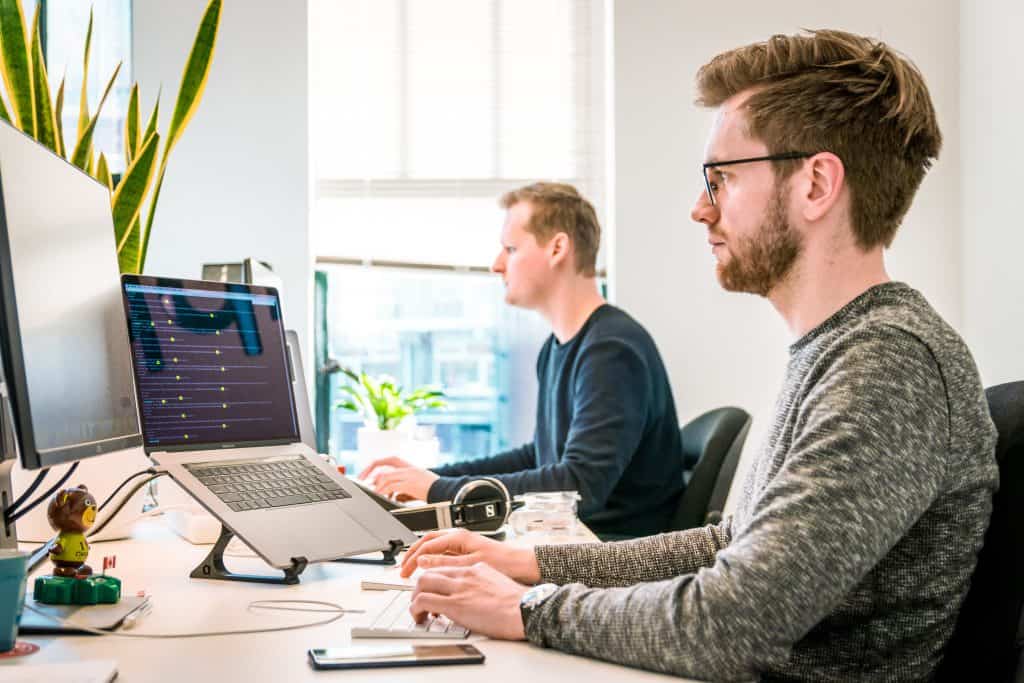 Cons:
1. Limited Customer Support
HawkHost offers only support via ticket – i.e., email. Although they generally respond quickly, we generally recommend opting for a web host that has a wider array of support channels, including live chat and phone calls.
2. Questionable Uptime
While HawkHost has a 99.9% uptime guarantee, and tests generally back this up, some customers have complained that this isn't always the case. But tests back this up, too – there are some months when their uptime simply drops to 99.6%, which is less than ideal. But, it is a very rare occasion!
Conclusion
So – do we recommend HawkHost? Overall, yes! Well, mostly. They offer good features, good prices, helpful support (they're Canadian, you know) despite some occasional reliability issues. But even though they may not be flawless, they're worth giving it a try.
Sign up for HawkHost